Parma Symphony Orchestra Concert Sunday March 4th 2012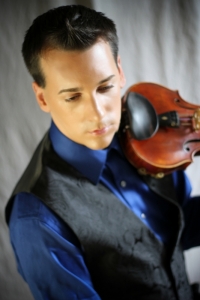 The Parma Symphony Orchestra will present a concert on Sunday, March 4th 2012 at 3:00 PM at Valley Forge High School Auditorium located at 9999 Independence Boulevard in Parma Heights. The concert will include the Brahms "Violin Concerto" with soloist Andrew Sords, "Selections from the Ballet Gayane" by Aram Khachaturian, and Tchaikowski's "1812 Overture."The orchestra, in its 42nd season, consists of 70 members of all walks of life from all over the entire Greater Cleveland area. They meet weekly for rehearsals and present at least four concerts annually.

General admission is $10 for adults and $5 for students and senior citizens. Family passes of $20 are available for families of up to 2 adults and their children. All tickets are available at the door beginning at 2:30 p.m.The Parma Symphony Orchestra is a self-supporting community orchestra in cooperation with the Parma City Schools. For more information see our web-site www.parmasymphony.org or call our Business Manager Joe Germana 440-882-2012.

Celebrated for his mature musicality and consummate technique, violinist Andrew Sords has appeared with over eighty orchestras and in countless recital venues across three continents. Having received return invitations from dozens of venues worldwide, Sords has established himself as a versatile and provocative musician within the modern classical world. The 2011-12 season will showcase the concerti of Beethoven, Brahms, Mendelssohn, Mozart and Prokofiev.

Born in 1985 in Newark, Delaware, Sords later moved to Shaker Heights, Ohio, and began his violin studies with Liza Grossman. Sords completed his undergraduate education at the Cleveland Institute of Music with violin pedagogues Linda Cerone and David Russell. Sords most recently studied under acclaimed violinist Chee-Yun at The Southern Methodist University of Dallas, Texas in the Artist Diploma program. During the 2010-11 season, Sords was a featured guest on Nevada Public Radio, NPR Jacksonville, "The Derek and Romaine Show" on Sirius XM Radio, and numerous other media outlets. Sords has also been profiled by the Portsmouth Herald, The Anguillian, Lavender Magazine, Reno Gazette Journal, The Sun News, NPR's Morning Edition, and Cleveland's WCLV among others.

The 2011-12 season features international debuts in Mexico, Poland and Australia. Highlights include concerto appearances with the Oakland East Bay Symphony, Cleveland Philharmonic, Minnesota Philharmonic Orchestra, Toronto Philharmonia, Manassas Symphony Orchestra, Balcones Chamber Orchestra, Saratoga Symphony, and the Kalisz Philharmonic. A popular recitalist, Sords will appear internationally in recital on the Kitchener-Waterloo Chamber Music Society and Pro-Musica San Miguel Recital Series, as well as making his Washington D.C. debut on the Arts Club Series. Additionally, Sords will continue serving as Concertmaster of the Mansfield Symphony Orchestra, a position he has held since the 2008-2009 season.

Sords commissioned a violin concerto from acclaimed composer Evan Fein, which was completed and recorded with the Cleveland Institute of Music Orchestra in early 2007. The recording of the concerto has accumulated a multitude of awards, and will be performed in upcoming seasons. In fall 2009, Sords stepped in on 48 hours' notice to helm the Boise Philharmonic Orchestra's season opening concert. In 2007, Sords opened the Great Mountains Music Festival in South Korea with the Beethoven Violin Concerto. Additionally, in 2006, Sords stepped in on 12 hours' notice to perform on the Franciscan University Recital Series with pianist Eric Genuis.

Sords is the featured violinist in a documentary on violin technique recorded at the Cleveland Institute of Music. Strongly committed to the promotion of classical music, Sords dedicates a portion of his time at nearly all engagements to educational outreach, master classes and community programming. Sords performs on a 1912 Augustine Talisse violin with strings exclusively provided by Warchal, Inc.

Sords is represented by EMC Artists, Ltd. Please contact emcartists@gmail.com for press or booking inquiries.

Joe Germana
Independent Insurance Agent and VP of Four Star Insurance Agency Inc. Parma Area Morning Kiwanis President, Parma Symphony Orchestra, Business Manager and Oboist
Read More on News
Volume 4, Issue 2, Posted 10:37 AM, 02.02.2012