Seven Hills State Of The City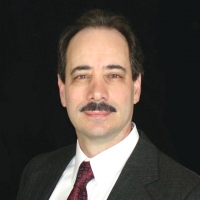 In his second State of the City Address, March 27, 2014, Mayor Richard Dell'Aquila highlighted the fact that Seven Hills is strong and getting stronger every day. Seven Hills has survived the national recession and the City's finances are improving through a program of smart, sensible government. As a result, in just two years, the General Fund balance increased almost 150%, from about $1.5 million to $3.7 million. Today, the City has fewer employees, streamlined operations and maintains and even expanded City services, for example re-instituting a full City leaf pick-up program. The annual operating expenses have been reduced by about 20% from $9.3 million, when Mayor Dell'Aquila took office, to about $7.5 million in 2013.
One of the biggest factors in reaching these results over the past two years has been the practical elimination of Recreation Center losses of about $400,000 in 2011 to around $20,000 in 2013. With the coming University Hospitals Parma Medical Center Physical Therapy Program at the Recreation Center, it will be profitable for the first time it its history. Later this year, the new Biltmore Nursing Home will break ground on Rockside Road, a project which will generate a $3.5 million annual payroll on just three acres of land. Over 400 new jobs have been added to the City in just the past two years, with Sedgewick Claims moving its operations center to Seven Hills and the addition of Proficio Mortgage to the business community.
Because of the hard work and sacrifices that have been made, expenses are now more in line with revenues. As a result, Seven Hills is now able to reinvest into long neglected priorities. These strategic investments will truly be transformational as the City positions itself to remain competitive for future commercial investment and tomorrow's home buyers. Part of that effort involves the Five Year Capital Improvement Plan; planning for future improvements and how to pay for them.
Repairing City infrastructure and streets is making a real difference throughout the City. In the past few years, Broadview Road, Rockside Road, Pleasant Valley, Hillside, and Cherry Lane have been resurfaced. In 2014, there will be almost $2 million in road repairs to Crossview and Ridgewood through outside funding. Seven Hills is partnering with its Broadview Heights neighbors to resurface Sprague Road and plans are being completed for another $1 million in resurfacing some of the City's collector streets, like Dartmoor and Donna Rae. The Biltmore Nursing Home Project will generate another $750,000 to improve the area around Pinnacle Park and Rockside, including a new traffic signal there.
It is vital to the economic future of Seven Hills and to the future of its children that educational offerings are retained and improved for Seven Hills' students. The most important issue for Seven Hills is to keep Normandy High School open. Mayor Dell'Aquila is looking forward to continuing his positive relationship with the Parma City Schools for the benefit of the City's children and the economic stability of its residents.
Demographically, Seven Hills is one of the oldest communities in the area. As a result, most of the City's General Fund tax revenues, about 82% of the total, come from Income Taxes. Property Taxes are only about 15% of the total. Tax revenue is distributed with about 64% going to the schools, about 24% going to the County and other agencies and only about 12% going to the City of Seven Hills.
Community Spirit is important to maintain. Seven Hills will need to promote a sense of shared responsibility and shared benefits in all the work and sacrifice that it takes to make Seven Hills such a great place to live, raise a family and retire. Seven Hills continues to support, at some expense to the City, all of the various functions like Home Days, Taste of Seven Hills, Fall Fest, the Chili Cook-off, Baseball Opening Day, the Memorial Day parade, and VFW Christmas Party.
This past month, the City also began a phone app for its residents to obtain real time updates on city business.
As part of the new relationship between Parma Hospital and University Hospitals, the City of Seven Hills will receive a sum of money to be used for health and wellness purposes. Mayor Dell'Aquila has proposed using that money to begin a shuttle service for the seniors and others who cannot get around on their own for doctors' appointments, the Recreation Center, the library, or just to shop on their own. The Mayor proposes using the rest of the funds to construct an ADA compliant playground at the Recreation Center.
Every day, the City is seeking more investment, jobs and talent to locate here in Seven Hills. In our modern times, young people move to find jobs. Young professionals and business investors move to the type of city they want to live in and then build their lives and raise their families.
The priorities Mayor Dell'Aquila wants to set for the coming year are challenging but not impossible. They include:
Doing more to stabilize the City's financial situation.
Continuing to develop a "business friendly" atmosphere in Seven Hills.
Reintegrating Seven Hills with neighboring communities.
Upgrading the City's housing stock to attract young families and income earning young professionals.
Infrastructure repairs and upgrades.
In the second half of his first term as Mayor, Richard Dell'Aquila will be working hard to forge a positive relationship with Council to make more real progress for the City, working to formulate a city-wide plan that doesn't benefit one group of residents over another or that divides neighbors into opposing interest groups. In a small town like Seven Hills, there is a unique good will that is optimistic for what tomorrow will bring. Seven Hills is filled with great people and many exciting opportunities.
Read More on Seven Hills
Volume 6, Issue 4, Posted 7:34 AM, 04.01.2014