Annual Parma Peanut Butter Drive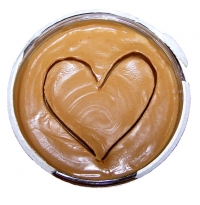 Parma City Council President Sean Brennan has again organized the annual Parma Peanut Butter Drive. Celebrating its 6th year, community partners will be collecting peanut butter throughout December for All Faiths Pantry, a Parma area 501(c)3 nonprofit group, that delivers groceries at no charge to local low income seniors and others with challenges to mobility.
"We are hoping to collect over 1,000 jars of peanut butter this year," Brennan stated. "However, monetary donations to All Faith Pantry are really important because they can purchase 8 pounds of peanut butter for about $10," he added. Peanut butter is food bank gold, a valuable commodity. It is a primary source of protein for many low income households. Peanut butter is a staple that many families are having a hard time affording.
The following Parma locations will accept peanut butter donations:
Cuyahoga County Public Library branches at 6996 Powers Blvd. and 2121 Snow Rd.

Parma Animal Shelter 6260 State Rd.

Parma Area Chamber of Commerce 5790 Ridge Rd.

Parma City Council Office 6611 Ridge Rd.

Studio Zia Salon 1339 Rockside Rd.

UH Parma Medical Center 7007 Powers Blvd.
Checks made payable to AFP can be mailed to Sean Brennan care of the City Council office, 6611 Ridge Road, Parma, Ohio, 44129. Donations are tax-deductible.
All Faiths Pantry is celebrating ten years of the program bringing free groceries to the homes of low income, elderly and mobility challenged clients. With the help of its supporters, All Faiths Pantry has brought a million and a half pounds of food directly to the homes of our most deserving and vulnerable neighbors and is on track in 2016 to complete fifty thousand deliveries to local residences since beginning the program.
All Faiths Pantry is known as a model of best practices in serving homebound and older adults, a demographic that is growing rapidly as the Baby Boom ages. Many seniors today are retiring into poverty after working hard throughout the decades of their earlier adulthood. The Greater Parma area has until recently not known the poverty that seniors left behind more prosperous neighbors struggle with each and every day. How can we not act to help the older people in our community who choose not to buy enough nutritious food, as their budget requires they prioritize prescriptions, medical care, utility bills and other housing costs?
Remarkably, All Faiths Pantry has been able to come far serving its mission with the generous support of a few charitable foundations, a handful of church and business supporters and about a hundred unique individual financial contributors. All Faiths Pantry wants to continue its success and move into a second decade of service with a more sustainable and broader base of support. The organization is looking to diversify its small, working Board of Directors, and especially invites local people with business experience to inquire about serving on the Board. The program always looks for volunteers to help deliver groceries once a month, and are able to accommodate more clients too, homebound and low income seniors over sixty living in and around Parma.
More information is available by phoning All Faiths Pantry (216) 496-4329 or via e-mail at www.allfaithspantry.org

John Visnauskas
Executive Director and Founder of All Faiths Pantry, I was raised in Parma and live in my childhood home there.
Read More on News
Volume 8, Issue 12, Posted 6:54 PM, 12.04.2016