MyCom Youth Corner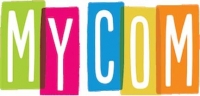 The accomplishments of two area students are the focus of this month's column.
Zaria Johnson, an 11th grade student at Valley Forge High School, was recently honored at the MyCom Youth Voice Award ceremony on November 17. Along with four other teens, Zaria worked for over a year to create a documentary titled "East Cleveland, A Tale of Two Cities", the film explores the good and bad, past and present of The City of East Cleveland, from a youth perspective.
Under the instruction of local filmmaker Konnie Peroune, the five young women spent their summer learning the ins and outs of filmmaking, while shooting the documentary. Although these youth are not from East Cleveland, they shared their time and talent to give voice to youth who may not always have an attentive audience to hear their concerns and ideas. These five students demonstrated a commitment to serve others while also personally developing their own skills in filmmaking. This effort completely embodies what the MyCom mission is all about. These young ladies demonstrated a real commitment to community and we should celebrate their efforts.
Sebastian Hanna, a student at Parma Senior High School applied and was accepted into the free MyCom program, MyMedia101, last spring. Sebastian met once a week for 8 sessions at The Idea Center at Playhouse Square, home of WVIZ/PBS and 90.3 WCPN Ideastream. He learned about the history of media, as well as how to design, edit and shoot video to produce shorts, promos and documentaries. At the end of the training there is a celebration and sharing of projects completed. Sebastian was able to keep the video camera he was given to work with and received a stipend as well. My Media is designed to teach students how to make an impact by telling stories that are important to them – issues in the world, county, city, neighborhoods and schools. MyMedia 101 is a free MyCom program, offered twice a year in the spring and fall, open to teens ages 13-18 who are residents of Cuyahoga County. RTA bus tickets are provided, as well as snacks and dinner. Applications will be available soon for the MyMedia session beginning on February 1. This is a fantastic, free opportunity for teens; we hope to have some youth from our Tri-city area participate! If you have questions or want an application, please contact Tri-City MyCom staff: Kathleen Hall (440-479-7503) at Kathleen.hall@ohioguidestone.org or Jean Micklewright (440-479-4122) at Jean.micklewright@ohioguidestone.org.
Jean Micklewright
MyCom Project Coordinator
Read More on
Volume 9, Issue 1, Posted 1:53 PM, 01.05.2017