Dating In Our Golden Years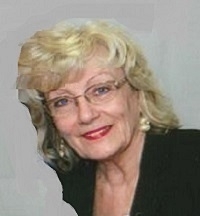 "How about a dinner date?" His eyes twinkling and filled with hope that I would accept his invitation. This was to be my first date with someone other than my late husband in over forty years.
After the loss of a spouse or loved one, many of us feel like war veterans with post traumatic stress disorder. How does one reemerge into society especially in the latter decades of life. Perhaps, dating is not that easy regardless of age or gender.
My best friend, a widow in her mid-sixties, dove into the online dating pool. She connected with a man 72 years young, a Christian, non-smoker, and non-drinker, meeting all her criteria for a potential date. They met in person at a nearby café safely occupied by many of the neighborhood locals.
Plans were made for an evening of fine dining. Perhaps he would bring her flowers? Do men of today still bring flowers, she wondered. She pictured him in her mind's eye dressed in fine linen pants, crisp shirt, suit jacket, polished shoes and a bouquet of beautiful flowers to present to her. She wore her newest outfit to impress him on what would be her first official dinner date in over five years, since the passing of her husband.
He arrived in wrinkled long shorts, muddy tennis shoes, and the flowers? There they were on the pattern of his 1950's outdated Hawaiian shirt. He had been a widower for some years with no wife to advise him about his choice of clothing. Perhaps she could excuse his attire, after all, she recalled having to correct her late husband's many choices of what to wear at one time or another. In spite of his attire, the evening went quite well.
Rather than have dessert served table side, she heard her words lyrically float across the table, "I baked a very good coffee cake and I have a special roast coffee. Would you like to stop over for dessert?" A part of her psyche was wishing he would decline her offer. To his great delight he said, "I accept!!"
How and where do women and men of age, widowed, single, begin life again in their golden years? There are those who would say, "You are still young and attractive, perhaps you will meet someone and marry again." From your mouth to God's ears. I, being a realist, have to consider the seventh decade of my life is rapidly approaching. Am I too old? How old is too old? So many questions, doubts, and fears surface along with an eagerness to simply get on with living life.
No one desires to grow old alone. Statistics indicate individuals who are in a relationship, couples, live longer than those who live alone. I want to live longer, don't you? Today's senior women and men, many of whom have a plethora of life experiences, find themselves asking these very questions. We are like fish out of water.
My friend arrived home just a few minutes ahead of her date. As she reached for the coffee cup, there in the doorway stood her invited guest. A flood of emotions consumed her from out of nowhere. This was the first man to enter in what was always considered as her husband's castle. She thought herself momentarily crazy. Crazy or not, with accurate certainty she knew this man could not stay. This was the night she planned to move on with her life, to be in the company of a male guest. However, her emotions had a completely different agenda. Grief has it's own agenda.
"You will have to leave now. Something from dinner just isn't sitting right." He mentioned that her color was quickly draining from her face. "I think it's probably best we call it a night. Good night then."
Moving on isn't always easy. Indeed, his visit was over even before she could have guessed. First baby steps are always a little shaky, sometimes as unstable as a drunken sailor attempting to walk. It is also said that the universe brings people into our lives for reasons we do not always understand. Lessons for us to yet learn. Perhaps.
Live life, do not merely exist. Embrace the unknown with great expectation. There will be days you will wish to forge ahead. There will be days you will prefer to sit in the solitude of your dwelling and speak with no one. According to the experts, these steps are necessary and quite normal.
My dinner date has arrived. I look forward to being in the company of a nice gentleman, to enjoy good conversation, and a scrumptious meal. Oh, did I mention, dessert will be served table side! Bon Appétit!

Susan Banks - Yurik
I am a Parma resident. Attended Pleasant Valley Jr. High, Valley Forge Senior High, Parma Senior High, and Tri-C. I am 69, retired and have been published. I love to write and I also create Iconographic icons. Considering displaying my new venture (drawings) in the Business Directory. All new discoveries since my husband's recent passing. Would love to submit an article or two or three, hope that made you smile.. something uplifting, with a positive note of inspiration .... My son was a Navy Nuk, my daughter was Miss Parma, and runner up to Miss Ohio. Friends of Donna Smallwood and Susan Mason. Three generations of family attended Thoreau Park Elementary School and Parma High School. I love living in Parma, and the city's unique ethnicity.
Read More on Opinion
Volume 9, Issue 2, Posted 11:24 PM, 03.01.2017