Tri-C Western Campus Screens Film Showcasing Contributions Of Middle Eastern Immigrants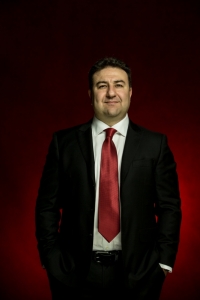 A Thousand and One Journeys: The Arab Americans, a documentary on the contributions of Middle Eastern immigrants to the United States, will be screened March 28 at the Western Campus of Cuyahoga Community College (Tri-C).
Filmmaker Abe Kasbo will attend the showing at the campus — located at 11000 Pleasant Valley Road in Parma — and participate in question-and-answer sessions with the audience. The free event will be held from 1-3 p.m. Tuesday, March 28, in room 223 of the Health Careers and Sciences building on campus.
The movie, released in 2015, tells the stories of immigrants from the Middle East, North Africa and the Arabian Peninsula who left their homeland in pursuit of the American Dream. Tri-C also will host a screening of the film with Kasbo from 6-8 p.m. Tuesday, March 28, at Corporate College West in Westlake.
"Arab Americans have proudly ventured beyond their ethnicity, language and religion to make noteworthy contribution to both the immigrant experience and ultimately the American experience," Kasbo said. "They served this nation with significant contributions throughout the spectrum of society — as politicians and public servants, entertainers, physicians, business leaders and educators. It is this extraordinary and uniquely American story of people and places that must be told."
To learn more about the film, visit www.arabamericandoc.com.
John Horton
Media Relations Manager at Cuyahoga Community College
Read More on News
Volume 9, Issue 2, Posted 11:22 PM, 03.01.2017