MyCom Youth Corner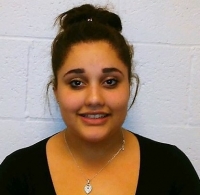 Summer is right around the corner – what are you going to do when school's out? Most teens would probably like to have their own job and earn their own money. MyCom partners with Youth Opportunities Unlimited (Y.O.U.) to match teens to summer work experiences in their neighborhood. A summer job provides more than a paycheck – it builds your resume with work experience, teaches you new skills and helps you explore different careers. Below is an interview with a student, Ebony, who has had a job through Y.O.U. for the last four summers. Last summer her job led the way for a year-round part time job.
What high school do you attend? What year are you?
Ebony: I am a senior at Parma Senior High School.
Are you doing a vocational study?
Ebony: I am in my second year in the Business Management vocational at Parma Senior High.
Did you recently win an award in your vocational program?
Ebony: Last year I placed first in small business management team, second in basic office procedures, and second in integrated office.
How did you get your first summer job?
Ebony: I applied February 2, 2013 on the Y.O.U. (Youth Opportunities Unlimited) website.
How did you first learn about Y.O.U.?
Ebony: I learned about it through PATCH (Parma Area Teen Community Helpers) from Mrs. Jean Micklewright and Mrs. Kathleen Hall.
What was the hiring process like with Y.O.U.?
Ebony: At first it was very nerve-wracking, being my first job, but with the orientations and information they offered us it was very simple.
Where did you get hired?
Ebony: The first two years I worked as a Summer Days Camp advisor at Walter's Grove Park and the third year as a Summer Days Camp advisor at the Hanna building for the Parma Area Family Collaborative. Last year I got hired at Arby's.
Where are you working now?
Ebony: As of right now I'm working at Arby's.
What job skills have you learned on your current job?
Ebony: I've learned better people skills and to be more patient with different types of people and different types of experiences.
Did your summer job lead into a year-round job?
Ebony: Yes, after the initial time during the summer job at Arby's they asked me about working there year round.
What people skills have you learned during your different work situations?
Ebony: I've learned a lot about patience and tolerance. It's better to be cool and collected and think about situations. It also brought me out of my shell a little more and I'm willing to talk to more people now. I'm still working on it, but it's getting there and I'm very glad for this experience.
Do you have a bank account?
Ebony: Yes, I have kept the one Y.O.U. originally set up for me at Huntington Bank; they're amazing people working there.
Do you save money?
Ebony: Yes, sometimes more than others, but I try.
EMPLOYERS: Learn how your business can make a difference by employing youth and young adults. Check the Employer section on the website: www.YouthOpportunities.org
TEENS: REGISTRATION IS OPEN ON THE Y.O.U. WEBSITE: www.YouthOpportunties.org
The deadline to register is May 1 – don't delay. Registering does not guarantee a summer job, but it increases your chances!
On Thursday, March 23 Tri-City MyCom was the featured presentation at the Parma Area Family Collaborative meeting. At the morning meeting, community members strategized around the needs of youth in our area and completed surveys to capture their thoughts. In the evening we held a March Madness Quarterly meeting where youth and adults shared pizza and a MyCom PowerPoint presentation - reviewing the goals of Tri-City MyCom and sharing recent updates. Watch for our next quarterly meeting coming to your neighborhood!
Jean Micklewright
MyCom Project Coordinator
Read More on
Volume 9, Issue 4, Posted 10:18 PM, 04.02.2017