Dennis Kucinich To Speak In Parma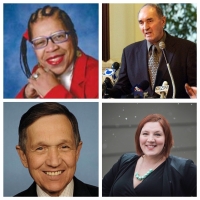 Town Hall Meeting
Public Invited
Former Cleveland Mayor, State Senator and U.S. Congressman Dennis Kucinich is holding a
Town Hall meeting.
Time: April 26, 2017 7:00 PM
Place: Parma Public Library : Auditorium
2121 Snow Road
Parma, OH 44134
Topic:
The Impact of the Failed Charter School Industry on Public Education and Taxpayers.
Additional Speakers:
Williams Phyllis, Meryl Johnson, Amanda Karpus and Angela Marvin
Amanda Karpus
Resident of Parma Heights.
Read More on News
Volume 9, Issue 5, Posted 10:18 AM, 04.26.2017