George F. Lonjak Named New Magistrate In Parma Heights Municipal Court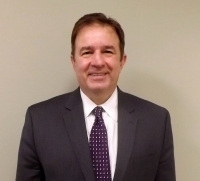 Current City of Strongsville Municipal Prosecutor George F. Lonjak has been appointed the new magistrate in the City of Parma Heights Municipal Court beginning May 1, 2017 by Parma Heights Mayor Michael P. Byrne.
Lonjak is also an attorney in private practice focusing on criminal defense and personal injury. He replaces Mark Stanton, Parma Heights' magistrate since 2010, who was recently selected to head up the Cuyahoga County Public Defender's Office, also beginning May 1.
"Mr. Lonjak brings a wealth of legal expertise to our Parma Heights Municipal Court, which will be invaluable," Mayor Byrne said.
He earned his undergraduate degree from Walsh College, and received a Juris Doctor Degree from the Cleveland-Marshall College of Law in 1982. He is a licensed attorney in both Ohio and Florida. Lonjak has experience as an Assistant Cuyahoga County Prosecutor (1983-1992), and as a magistrate in the Parma Municipal Court (2008-2011), where he managed both civil and criminal dockets.
Rick Haase
Rick Haase handles Public Relations and Special Projects in the Office of Parma Heights Mayor Michael P. Byrne
Read More on
Volume 9, Issue 5, Posted 2:40 PM, 05.02.2017