Lights, Camera, Action: Tri-C Grads Make Movie Magic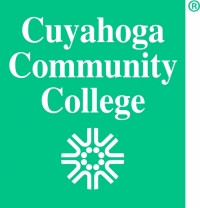 Two Parma residents — Virginia Beischlag and Steve Fixel — used training at Cuyahoga Community College (Tri-C) to land behind-the-scenes jobs filming White Boy Rick, a crime drama starring Matthew McConaughey now shooting in Cleveland. Beischlag is working as a set production assistant while Fixel is a production assistant in the locations department.
Beischlag earned a certificate earlier this year from Tri-C's Film Crew Training Workshop. The College created the intensive five-week course to build the workforce needed to support Northeast Ohio's fast-growing film industry.
Fixel graduated from Tri-C last spring with an Associate of Applied Business in visual communication and design.
The two are among nine Tri-C graduates working on the movie: "Studios shooting movies in Cleveland look to hire as many local crew members as possible," said Lee Will, program manager at the Tri-C Student Production Office. "Those jobs go to people who can walk onto a set and know what to do, and producers know they can find those skilled workers at Tri-C."
White Boy Rick, scheduled for release in 2018, tells the real-life story of Richard Wershe Jr. As a teen in the 1980s, Wershe served as an FBI informant in Detroit before being arrested for drug trafficking and sentenced to life in prison. Cleveland is serving as a stand-in for Detroit, where only a few scenes will be shot, according to various media reports.
The film is just the latest to make headlines for shooting in Cleveland. Want to be part of the Hollywood scene? Tri-C's next Film Crew Training Workshop begins in January 2018. For information, call Will at 216-987-0252.
John Horton
Media Relations Manager at Cuyahoga Community College
Read More on News
Volume 9, Issue 5, Posted 2:43 PM, 05.02.2017