Mycom Youth Corner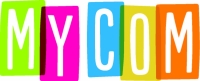 "St. Peter String Sensation" is meeting a need for violin lessons for youth in the Tri-City area. Due to the financial situation of the Parma City School District, the fourth grade strings program was cut. That was the impetus for Laurie Septaric, owner of Cappas Cakes and member of the Parma Symphony Orchestra, to fill that gap.
The "St. Peter String Sensation" began in December 2016 when Laurie decided to donate her time and talent to offer FREE group violin lessons for Tri-City youth. Laurie's knowledge and passion for music shines through and her group is growing with students from five local schools. She plans to offer a summer violin camp in June.*
One obstacle to overcome was a place to meet to offer group lessons. Pastor Chris Helton and St. Peter United Church of Christ in Seven Hills agreed to provide a meeting room. St. Peter UCC was happy to invest in youth and the community in this way. Mini-concerts will be held at the church to give students performance experience and the opportunity to show what they have learned.
The mission of MyCom includes developing programming, with the assistance of the community, to fill gaps that youth experience. One of the ways this is accomplished is when community members work together to meet the needs of young people. "St. Peter String Sensation" is a perfect example of this. Thank you Laurie and St. Peter UCC!
For more information, Laurie can be contacted by phone/text at 216-571-2200.
*Plans are underway for St. Peter Violin Camp that will run Monday thru Friday, June 19-23 from 10:00 a.m. 2:00 p.m. There will be a group violin lesson, hand chime lesson, bible study, craft time, and free play. Students must know how to play the D Major Scale on the violin. Students must bring their own violin, music stand, and brown bag lunch. Fee is $5 per day, or $20 for all 5 days. This is also a fun and easy way for high school students to earn community service hours.
Jean Micklewright
MyCom Project Coordinator
Read More on News
Volume 9, Issue 6, Posted 8:51 AM, 06.02.2017