Parma Heights Woman Named Long-Term Care Support Professional Of The Year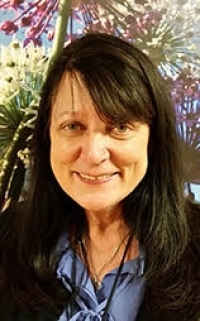 A Parma Heights, Ohio woman has been named the 2017 Support Services Professional of the Year by the state's largest organization representing long-term care facilities.
Bonnie Fishell, Human Resource Director at Greenbrier Retirement Center, Parma Heights, Ohio, was chosen by the Ohio Health Care Association (OHCA) as the groups 2017 Support Services Professional of the Year. The award was presented to Fishell at the Association's annual convention in Columbus earlier this month.
The Support Services Professional of the Year Award is presented to individuals showing unsurpassed dedication to the facility and its residents as well as the long-term care profession. Candidates for the honor are nominated by the facility and its staff, and winners are chosen by a panel of long-term care experts appointed by the Association.
Bonnie Fishell takes ownership as Human Resource Director at Greenbrier. Bonnie lives customer service; it is what she loves to do, and she loves to see staff succeed in all aspects whether work-related or personal. Making work fun, every month Bonnie plans a special treat for her staff. During Christmas season, she made reindeer hot chocolate packets for all employees and made sure all residents received personal gifts.
With a passion and drive to make every new resident and staff member feel welcome, Bonnie's tireless work ethic and abilities have helped Greenbrier achieve 15% annual turnover, down from over 60% four years ago when she took the reins. She also helps lead a new Nurse Aide Training Program which does training for 6 area centers.
Beginning her day at 6 a.m. and making herself available to all 3 shifts, Bonnie is recognized as the face of Greenbrier; she motivates the staff through participation and empowerment, and it shows with skyrocketing resident and employee satisfaction!
The Ohio Health Care Association is a non-profit organization of more than 900 nursing facilities, assisted living residences and providers of services to individuals with intellectual and developmental disabilities, caring for 80,000 Ohio residents. It is the largest long-term care association in the state, and the only chartered Ohio affiliate of the American Health Care Association, representing more than 12,000 long-term care facilities nationwide.
A member of the Communicare Family of Companies, Greenbrier Retirement Center is one of the area's finest assisted-living residences created to offer the luxury of service, the company of friends and the ease of worry-free living to discerning adults who deserve to live the good life. Dedicated, highly trained associates in our assisted living community promote a sense of independence, individuality, privacy and choice, thereby ensuring dignity, wellness and the nurturing of spirit for all of our residents.
Greenbrier Retirement Center offers beautifully landscaped grounds and walkways, an outdoor gazebo and a large front porch with classic chairs and rockers. Our talented hospitality staff takes pride in providing meals prepared in our kitchen and served in our elegant dining rooms. For leisure activities, residents enjoy local shopping and dining, as well as special on- and off-premise activities and events.
Read More on
Volume 9, Issue 6, Posted 8:51 AM, 06.02.2017