MyCom Youth Corner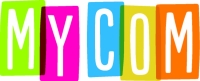 DECEMBER HIGHLIGHTS…MyCom Quarterly Meeting. Our quarterly meeting was held at the Parma Heights Library on Tuesday, December 12, 2017 from 6:30 to 7:30 pm. College Colleagues representative Ashley Kennedy presented on tutoring opportunities available to area youth. Patrolman Jack Darnell introduced Police and Citizens Together (P.A.C.T.), a grant funded program for Parma Heights and area youth.
Parma Area Family Collaborative
There was a Volunteer Appreciation Dinner on Tuesday, December 18, 2017. Volunteers were treated to a string performance and a catered dinner.
Maker Mondays
Our Maker Mondays STEM program ended on Monday, December 11, 2017. Youth had several stations to choose from: string art hearts, decorating cups with moldable glue, using the paper craft station, creating duct tape sensations or designing a card for hospice patients. Family and friends were invited to stop in and enjoy cookies and cocoa while watching a video presentation of their youth "Making" different creations or learning how to code.
LOGOS
Ridgewood United Methodist Church Logos program in Parma hosted a family night on November 15 that included a meal, a craft and a speaker from OhioGuidestone on the topic of bullying. Parents and youth expressed that this presentation made a real impact.
LOOKING FORWARD…..
Martin Luther King Day "We may have all come on different ships, but we're in the same boat now." Dr. Martin Luther King, Jr. In celebration of Martin Luther King Day on Monday, January 15, 2018 youth in our community will be celebrating the great diversity of our community by hosting a Community Diversity Day.
Youth from the Parma City Schools, Parma Area Family Collaborative and OhioGuidestone MyCom have created a partnership to host the Community Diversity Day. Please join us for our first annual Community Diversity Day; our theme is celebrating diversity in our community. The event will be held at the PCSD Hanna Building (11212 Snow Road) from 2:00pm – 6:00pm on Monday, January 15th, 2018.
The Community Diversity Day program will feature music, programs and activities for all in the community. The theme of this year's celebration will be "Your Voice, Your Culture, Our Diversity." The goal of our celebration is to bring individuals of diverse backgrounds together to promote understanding, increase positive interactions within the community and build respect for one another as well as celebrate our similarities in a fun community environment where all are welcome. The hope of the Community Diversity Day is to recognize and celebrate the diversity of our community in all forms: race, gender, class, sexual orientation, age, ability and religion.
To make our event a success we need community members like you to create displays about your culture or country to share with community members on January 15th. We would like to fill our building with informational tables from all different cultures in our community. Please consider volunteering to have a table to share information about your homeland and traditions. Information can be anything - Food, Music, Folklore, Traditional Dress, History of your country, etc.
If you would like to join us and celebrate our diversity by having a table please email Jean Micklewright at jean.micklewright@OhioGuidestone.org by January 5th. If you have any additional questions please contact Kira Karabanovs at 440-842-7022 or Jean Micklewright at 440-479-4122. We hope to see you on January 15th to celebrate the wonderful fabric of our community.
Jean Micklewright
MyCom Project Coordinator
Read More on News
Volume 10, Issue 1, Posted 8:57 PM, 01.02.2018