Message From The Superintendent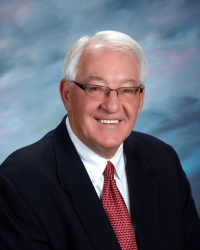 The Parma City School District is stronger when we all work together. We have several initiatives, programs, opportunities and plans in place that are making a positive impact on our students and our community. And, we have already accomplished so much, together.
Below are just a few highlights that I would like to share with you:
Our school district continues to focus on preparing all students for college or a career. Our Career and Technical program received three "A" grades from the Ohio Department of Education this year.
We offer 30 Advanced Placement and Honors courses. Last school year, our students took over 700 Advanced Placement exams, with 62% earning college credit. That's 5% above that national average and 4% above the global average.
Our community stakeholder-driven Focus on the Future Action Teams have completed 80% of their short-term recommendations less than a year from being approved by our Board of Education. In all, 42 of 52 recommendations have been completed.
However, there is still work that needs to be done.
Over the next 12 to 18 months, our district will be engaged in the Master Planning process. This will determine the most efficient and educationally-sound way for us to move forward.
The findings from the Ohio Facilities Construction Commission (OFCC) report, which evaluated each of our school buildings, and Educational Visioning, which studied the best ways to deliver education, will serve as the groundwork for this process.
The district will continue to gather stakeholder feedback during this entire process, and we hope the community will help us create the blueprint for the future of our district, together.
Every day, you trust our staff to educate and support your kids. Moving forward, together, you can trust the newly-elected Board of Education with your tax dollars.
The Board of Education has placed a 7.4 mill levy, Issue 5, on the May 8, 2018 ballot. Issue 5 would help protect education in the district, supporting students and programs like some of those mentioned above. Students deserve the best education that we can provide. We also need to maintain and sustain great quality teachers and staff in our district. We need to safeguard these educational opportunities and dedicated staff, so our children can succeed.
Without the passage of Issue 5, the Ohio Department of Education will require PCSD to cut $3.6 million in 2019 and $9.3 million in 2020. We have already cut $15 million in spending by streamlining operations while trying to minimize the impact to students. Any further cuts and reductions will surely have an impact on our students, our staff and our community.
I invite you to visit our website, www.parmacityschools.org/levy, to read more about our accomplishments, our plan for the future and learn about Issue 5.
Carl Hilling
Superintendent of Parma City School District
Read More on
Volume 10, Issue 4, Posted 10:16 PM, 04.01.2018