The President's Corner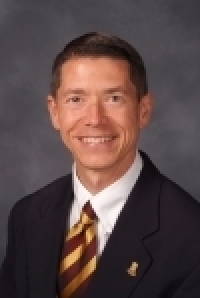 Take a Hike at West Creek Reservation (Various Dates/Times)
The West Creek Conservancy deserves many congratulations for saving what has become the newest jewel in the Emerald Necklace we know as the Cleveland Metroparks. The West Creek Reservation and adjoining Watershed Stewardship Center are known nationally. Why not join the volunteers on one of their many hikes through the park. For instance, on Saturday, May 19 at 10 am you can join them on a hike from the Reservation to the former Parmadale property to find out more about its future. Check their website for many other hikes and activities at http://westcreek.org/.
Catch a Game at Veterans Memorial Park (Various Dates/Times)
When was the last time you strolled through State Road Park? Have you seen the beautiful memorials in honor of our veterans, the monument of the Parma Amateur Athletic Federation, the smooth walking/jogging path and the many other amenities it has to offer. Even better, before or after your stroll, catch one of the many exciting baseball or softball games that go on pretty consistently throughout the summer. It's free!
28th Annual Parma Rib n' Rock (Thursday, June 7 through Sunday, June 10)
Parma's premier summer event will take place once again at Cuyahoga Community College's western campus (CCC-West), 11000 West Pleasant Valley Road. Admission is $3 per person, while children under 12 are free. Check out Facebook or the Parma Area Chamber of Commerce's website for more information. Full of fun, rides for the kids, live music, great drinks, excellent ribs and vendors - it is a family favorite!
Parma Young Professionals Tacos and Tequila (Friday, June 22)
I am a huge cheerleader for the Young Professionals of Parma. This fun-loving group of Parma-lovers has one goal – make Parma an even better place to live. New to the scene, they are growing fast. Why not join them at this fun event, which will take place at the Watershed Stewardship Center in the West Creek Reservation (enter off of West Ridgewood Drive). For $25 enjoy an unlimited taco buffet, tequila drinks, beer, great music from local bands and fun company from 7:00 to 10:00 pm. Find out more and buy tickets at https://parmayps.com/events/.
Traveling Vietnam Wall (Thursday, June 28 – Saturday, July 1)
Parma is blessed with many who served us in all of the branches of the military. The American Veterans Traveling Tribute organization has partnered with American Legion Post 703, the City of Parma, and several other community organizations to bring the traveling Vietnam Wall to CCC-West. Why not stop by and pay tribute to our honored veterans at this 80-percent scale version of The Wall on the National Mall in Washington, D.C. The 360-feet long (8-feet high at it's height) Wall contains all of the names of those found on the original.
8th Annual Parma Area Run-Walk for Pierogies (Saturday, June 30)
Sponsored by University Hospitals Parma Medical Center and Perla Pierogies at 5380 State Road, the Run-Walk has become a Parma area summer staple. Consistently hosting over 800 runners and walkers, participants are treated with the signature t-shirt, drinks, plenty of surprises and, of course, Perla's famous pierogies! Cost is $25 in advance, $30 on the day of the event, while children 11 and under are $10. The charity event will take place once again on the campus of CCC-West. For more information check out www.hermescleveland.com or on Facebook.
Independence Day Parade (Wednesday, July 4)
Parma's famous July 4 parade always begins near Snow Road and proceeds south on Ridge to The Shoppes at Parma. The parade commences at 10:00 am and hosts several local veterans and fraternal organizations, Parma's safety forces, local high schools bands, Boy and Girl Scout troops, several elected officials, among many other groups.
86th Annual St. Charles Borromeo Parish Carnival (Wednesday, July 11 through Sunday, July 15)
The carnival kicks off on Wednesday with a parade on Ridge Road at 5:30 that proceeds from the famous Parma Circle to the St. Charles campus at 5891 Ridge Road. Attendees can enjoy nightly entertainment, excellent ethnic food, a car raffle, lots of games for kids and adults, air conditioned bingo, a beer and wine garden and much, much more. Grounds open at 6:30 pm daily.
Heritage Days at Stearns' Homestead (Saturday, July 14 through Sunday, July 15)
Come out and enjoy Parma's only working farm located at 6975 Ridge Road from noon to 4:00 pm both days. Take the family back in time and feed the animals, tour the homestead, check out the vendors and more. Find out about their many other activities at http://www.stearnshomestead.com/.
St. Vladimir's Ukrainian Orthodox Church Summer Festival (Saturday, July 21)
Located at 5913 State Road, St. Vladimir's is one of Parma's many beautiful places of worship. My wife and I love this event. Doreen Jogan and her kitchen crew always serve up excellent homemade Ukrainian fare that can be washed down with a fine selection of very good beverages. Great entertainment, tours of the cathedral and interesting vendors will also be a part of the celebration. Stop by noon to 11:00 pm.

Sean Brennan
Parma City Council President Sean Brennan
Read More on News
Volume 10, Issue 5, Posted 7:31 AM, 05.03.2018