The President's Corner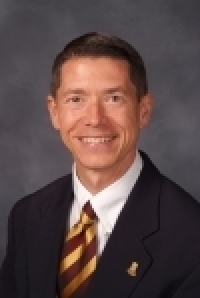 House Bill 523 was signed into law by Governor John Kasich in September, 2016, legalizing medicinal marijuana in the state of Ohio. The law allows patients with certain medical conditions to purchase and use medical marijuana with a doctor's recommendation. The law also permits cities to decide whether or not to allow the cultivation, processing, and/or dispensing of medical marijuana within their jurisdictions. Soon after the passage of the law, Parma's officials began studying the issue, and after months of debate, approved vendors for all three stages of production. Over the past several weeks, many residents have asked me what the status of medicinal marijuana is in Parma.
Let's begin with a few facts about medical marijuana in Ohio. First, only patients with an electronic identification card issued by the state, based upon the recommendation of a physician, will be allowed to visit a medicinal marijuana dispensary to purchase the substance. Medicinal marijuana is illegal to smoke and will be available in oil, tincture, vaporizer, patch and edible forms. Only those with one of 21 chronic pain medical conditions, such as cancer, Alzheimer's disease, epilepsy, multiple sclerosis, or post-traumatic stress disorder, can qualify. Medical marijuana may not be grown by the patient and will be regulated arguably more stringently than alcohol by several state agencies.
Only physicians who complete the required training and are awarded a "certificate to recommend" will be allowed to recommend medical marijuana to patients. As of this writing, only 36 of these certifications had been issued. The patient registry will be implemented beginning in July. It is estimated that approximately 200,000 patients will be eligible in Ohio for medical marijuana. The program is set by law to begin this fall.
Parma approved Parma Wellness Center, LLC to cultivate and process medical marijuana. Cultivation may only take place in an indoor, secure location. Parma Wellness is permitted to operate a 25,000 square-foot facility and will be the only one in Cuyahoga County at this point. Following Parma's approval, the state awarded 12 provisional licenses to approved cultivators. However, lawsuits filed by companies not selected slowed the process for several weeks earlier this year. Recently, a judge threw out these lawsuits and the program is now back on track. Should Parma Wellness pass a full inspection, they will be awarded a permanent license and may begin operations, which will take place in Parma's industrial parkway.
Parma also approved North Coast Therapeutics, LLC and Great Lakes Medicinal, Inc. to dispense medical marijuana at 5341 Pearl Road. The site is a former bank that later became Paradise Flower Shop. The building has been vacant for several years. The company is on track for approval by the Ohio Board of Pharmacy once all of the applicants whom have been preliminarily approved throughout the state credentials are verified. The city is requiring that there be security on premises and will receive $5,000 annually, as well as 5% of net profits. In a show of commitment to the community, the company has already relocated a non-medical marijuana manufacturing business to Parma with more than 35 employees.
To find out more about Ohio's medical marijuana program visit medicalmarijuana.ohio.gov. Best wishes for a wonderful beginning to summer!

Sean Brennan
Parma City Council President Sean Brennan
Read More on News
Volume 10, Issue 6, Posted 12:35 PM, 06.02.2018