MyCom Youth Corner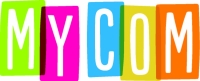 July Highlights
MyCom Youth Council and Summer Days youth workers met with former Cleveland City Councilman Zack Reed. His goal was to get youth voice on how to solve the epidemic of violence in our communities. 11 youth discussed violence and safety in their own communities and then gave voice to their thoughts and ideas when asked what one thing they would do to stop violence.
MyCom Youth Council went on a Questing Field Trip to the Cleveland Metroparks Canalway Center. They followed the rhyming clues to find the treasure. There was a cookout after the quest, which featured our youth as chefs. It was a fun teamwork activity.
The Tri-City MyCom Steering Committee met on Tuesday, July 10 at the Hanna Building to finish reviewing the Neighborhood Work Plan for our three communities.
The Summer Days drop in ACTIVITY program is back! This FREE drop in youth program started on Monday, June 4 and will run through Friday, August 10, 2018. The program is from 11:00am until 2:00pm, Monday through Friday, except for July 4th. This fun program provides activities, social and emotional learning, a free lunch and is for youth ages 5-14 (younger if accompanied by parent). The program is located at the Hanna Building 11212 Snow Rd. Parma, Oh 44130.
Looking Ahead
The MyCom Quarterly Event and Summer Days Celebration will take place at the Hanna Building 11212 Snow Road, Parma, Oh 44130. The celebration is Friday, August 10, 2018 from 1:00 to 4:00pm and will have D.J. Kris, Balloon Animals, Face Painting and an Icey Treat for everyone.
MyCom Youth Council will be visiting Cleveland State this summer and the Tri-C West Safety Facility.
MyCom Youth continue to plan the second annual MyCom Moves! event for Tuesday, September 25, 2018 from 6:00 – 7:00pm at Anthony Zielinski Park next to the new Splash Pad. This FREE community fitness event will again feature Zumba and Yoga lessons.
Jean Micklewright
MyCom Project Coordinator
Read More on News
Volume 10, Issue 8, Posted 2:28 PM, 08.02.2018