Seven Hills Business Development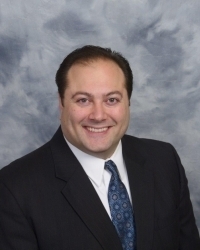 Seven Hills is conveniently located close to two major interstates (I-480 and I-77) that provide easy access to the 3 million people that reside within a 50 mile radius. Factors like this and other's such as a great safety record make Seven Hills an exceptional location to reside and locate a business in.
I want to share with the community a few things that are underway from a business development stand point.
First I would like to announce that Fairmont Properties and LSB Seven Hills have come to terms to jointly develop a large 50 acre parcel along Rockside Rd. Over the next several months Fairmont, who will act as the lead developer of the project, will continue to evaluate the property and collaborate with the City of Seven Hills to bring a first class and economically viable mixed use development to this property.
This new project is in the preliminary stages. As with any project of this magnitude, many bridges must still be crossed. However, I'm very excited to be working with Fairmont Properties. The Fairmont Team, while headquartered in Cleveland, has developed projects around the country. Examples of their recent work locally are Pinecrest in Orange Village, First and Main in Hudson, Downtown Kent and the East Bank of the Flats.
Next I want to note that progress is underway on the 17 acre parcel that runs between the large parcel noted above and the Independence border. A temporary construction road has already been built to provide access to the parcel that will be developed by Omni Senior Living. Prior to granting approval to the final development plan the City hired a real estate consultant to evaluate the proposal. It was determined that this was good use to for this uniquely shaped parcel and will provide over $6 million in new tax revenue to the City over the next 15 years. The vast majority of this new revenue will be dedicated for the sole purpose of future infrastructure improvements.
Lastly the City is being proactive in regards to potential future needs. Today at the corner of Broadview and Orchardview is a business district where the anchor tenant is KMART. At this time KMART has not announced any plans to close and in fact are beginning seasonal hiring. Attracting major retailers that will bring jobs, amenities and tax revenue is highly competitive and we need to be able to hit the ground running in the event an opening does manifest. Therefore we are currently working with real estate brokers to insure that this business district will have the proper zoning in place to attract a major retailer such as a Menards or Meijer in the event KMART should decide to close it's operation in Seven Hills.
Tony Biasiotta
Council President City of Seven Hills
Read More on News
Volume 10, Issue 9, Posted 3:39 PM, 09.02.2018