2018 Parma Fall Food Drive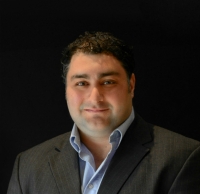 Shred-It & Parma Food Bank Fundraiser ~ Goal to raise $2018 & collect 2018lbs food
CO-Sponsors: Ward One Councilman, Vito Dipierro. Law Director, Tim Dobeck. Parma Armory Owner, Rob Euerle
Saturday, October 20th, 2018. From 12.PM-3.PM
Parma Armory, 5301 Hauserman Rd, Parma, OH 44130
Document Shredding is FREE to all
For This Service All Are Asked to DONATE-NON-PERISHABLE FOODS FOR THE PARMA HUNGER CENTER
Please send monetary donations to the Parma Council Office, Attn: Parma Project Cheer, 6611 Ridge Road, Parma, Ohio, 44129. Checks must be made payable to "PARMA PROJECT CHEER". Or you can bring cash with you the day of the event.
Soza Fitness will be in attendance providing FUN, FREE activities for all ages!
Mother Truckin Tasty Food Will be onsite- bring your appetite!
According to the Greater Cleveland Food Bank:
One in six residents from our six-county service area was food insecure in 2016 (16.6%). That's a total of 308,460 people.
More than one in five children from our service area lived in a food insecure household in 2016 (20.7%). That's more than 83,000 children.
Cuyahoga County had the highest number of food insecure residents in the state of Ohio in 2016 at approximately 233,580 individuals. Cuyahoga County was also home to the largest number of food insecure children in the state of Ohio, at 57,610 children.
Follow FB pages: @CouncilmanDipierro, @SozaTotalHealth @ParmaArmory for updates.

Vito Dipierro
Husband, father, Parma City Councilman, small business owner (Dipierro Real Estate Services), and Rotarian.
Read More on News
Volume 10, Issue 10, Posted 12:28 PM, 10.01.2018