Issue 7 Builds Stronger Schools, Stronger Communities - A Message From Parma City School District Superintendent Dr. Charles Smialek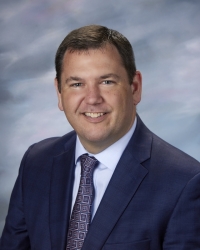 What a start to the 2018-19 school year! From Normandy's Band and dozens of cheering administrators welcoming back our teachers and staff in August to our district's "Kick-Off" event celebrating the excitement inherent to our district, countless members of our school community have dedicated myriad hours to ensure a positive start to the 2018-19 school year. The social fabric and pride that have made this an iconic school district were so clearly on display throughout all of our opening activities. I feel privileged and, frankly, lucky to join the ranks of our Parma Schools.
We will spend much of the next five weeks providing residents with as much information as possible about Issue 7, our 4.5 mill levy request. We work in large, dynamic communities and, accordingly, should communicate as clearly and consistently as possible. The notion of "found money" in last May's five-year forecast emerged as the most frequently cited concern of our community in the feedback we received this summer. Simply put, we did not "find" money. As you talk with the many stakeholders with whom you naturally interact, please keep in mind that last May's forecast:
• Relied upon external consultants (Ohio Auditor, Ohio Department of Education, Public Financial Resources) for increased accuracy
• Was only 3% different from October of 2017 Forecast (+1.6% revenue, -1.4% expenditures)
• Shows a balance of less than 14 days of operating dollars at end of FY 2018, while industry standards and Board policy calls for a minimum of 60 days
• Relied upon $8.6 million in cuts to balance the budget (55 certified positions, 2018-20)
Parma Schools are critically important to our communities – Parma, Parma Heights and Seven Hills. Strong schools attract families and improve everyone's home values. Our schools have a long tradition of excellence, a source of great community pride. Our students need to be prepared for the workforce or for college and the schools need the tools necessary to ensure that happens. By 2020, the US economy will grow from 140 million to 165 million jobs. 65% of all jobs will require some education beyond high school.
The district has not passed a new money levy since 2011. Since that time, we have lost $71 million in state funding to charter school deductions. We are in fiscal caution and cut over $23 million from the budget in the last 3 years. We increased class size ratios to almost 30 – 1 and eliminated teachers dedicated to improving reading levels and graduation rates. This is less than ideal for our children.
Our district is at a crossroads; this issue will literally define our district's future. We will either improve opportunity and educational offerings for our kids, or we will lose more ground and face further cuts. This issue will bring back learning labs and support classes, programs that kids need to stay on track. We will reduce elementary class sizes and provide more extra-curricular opportunities and home liaisons to connect families to school.
We have a detailed plan at parmacityschools.org and welcome you to attend our October 3 (6:30 P, Parma-Snow Branch Library) or October 23 (6:30 P, Seven Hills Recreation Center) Town Hall Meeting to learn more about our school district and levy request.
Read More on News
Volume 10, Issue 10, Posted 11:42 AM, 10.01.2018