MyCom Youth Corner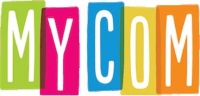 October Highlights
The NEW MYCOM website is up and ready to view! Check out what MyCom is and does on MyComCLE.org !!!!
2018 Candidates Forum hosted by Voice's for Ohio's Children was held at Tri-C Metro Campus on Thursday, October 4. Candidates for upcoming elections were present, and students had the opportunity to ask questions. It was a great opportunity for youth and adults to see and hear each candidate in person.
OnOctober 25 the youth council will celebrate 2018 Make A Difference Day by participating in the Ocean Challenge service event. Students will complete an art project by creating sea creatures from upcycled/recycled items and learn about keeping our oceans free of plastic and pollutants. For each art creation, the Bezos Family Foundation will donate $2.00 to be used to support youth-focused, science-based programs aimed at developing a new generation of future ocean scientists who can help restore the ocean to health.
Maker Club fall session at Parma Library is at capacity! In the most recent session students in grades 5-8 created their own mechanical spooky bots. The focus of our social-emotional learning centered on anger management and empathy. We are grateful for the partnership with Cuyahoga County Public Library, Parma Branch, to bring this program to our area. At this time, we are at capacity and the session is full. Per grant funding, we hope to continue this program in 2019.
LOGOS program at Ridgewood United Methodist Church continues to meet from 5:30-8:10 pm. Each week features a theme, dinner, bible study, worship/music skills, recreation and social/emotional wellness topic. This program is FREE and FUN! It is open to all youth and families!
Looking Ahead
MyCom Youth Council will meet on Thursdays after school from 3-5pm at the Hanna building in November through and including December 20 (no meeting on Thanksgiving, 11/22). Join us for fun activities, food, discussions and planning future events and service opportunities. Bring a friend and join us!
Cuyahoga County Youth Work Institute (CCYWI) offers low cost professional development for anyone who works with youth. There are a variety of excellent topics to choose from. Grab a co-worker and sign up! You won't regret it. Check out all the upcoming workshops at: https://weatherhead.case.edu/executive-education/community/cuyahoga-youth-work/
Jean Micklewright
MyCom Project Coordinator
Read More on
Volume 10, Issue 11, Posted 4:59 PM, 11.01.2018