MyCom Youth Corner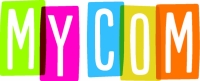 November Highlights The NEW MYCOM website is up and ready to view! Check out what MyCom is and does on MyComCLE.org !!!!
Youth Voice Awards
The 10th Anniversary of the MyCom Youth Voice Awards Event was held on November 15, 2018.
TriCity Winners from 2017 were asked to present awards this year. Carolyn Kovach, the new Director of Communications for the City of Parma and Amanda Rouse, a Caring Adult were able to attend and present awards to the 2018 winners.
Our nominees for 2018 included Richard Kaliszewski, a Valley Forge student, and the Parma Heights Police Department Police and Citizens Together (PACT) Unit.
Richard took home the Runner Up Award for Youth Community Service. He has spent countless hours volunteering at the Parma Area Family Collaborative for the Summer Days Program and many of the other programs or events happening there. He even goes so far as to call and ask if his help is needed for anything.
The PACT Unit won the Network Agency Award for Youth Engagement. The youth and police officers in the PACT unit youth group have a true partnership. Ideas and input are consistently youth-driven in planning activities, discussion topics and fundraising. The mission of this youth group is to provide an environment for personal growth and relationship building with positive adult role models, specifically good relationships between teens and police officers. The PACT Unit won the Network Agency Award for Youth Engagement.
Looking Ahead ….
MyCom Youth Council will continue to meet on Thursdays after school from 3-5pm at the Hanna building in November through and including December 20. We will continue to create Sea Creatures for our Make A Difference Day Event, The Ocean Challenge. Advocacy Day Training and Advocacy Day will soon be our focus. Join us for fun activities, food, discussions and planning future events and service opportunities. Bring a friend and join us!
MyCom Quarterly Meetings: The 3rd Quarterly Meeting was held in conjunction with our partner, the Parma Area Family Collaborative on Thursday, November 15. We will be sending out reminders for our 4th quarterly meeting in January of 2019!
Jean Micklewright
MyCom Project Coordinator
Read More on News
Volume 10, Issue 12, Posted 10:52 AM, 12.01.2018