MyCom Youth Corner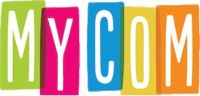 JANUARY HIGHLIGHTS
The NEW MYCOM website is up and ready to view! Check out what MyCom is and does on MyComCLE.org !!!
MyCom Youth Council joined the Parma City School District High School Discovery Centers youth for a Martin Luther King Jr. Day event on Friday, January 18, 2019. The youth created Comfort Kits for children who are emergency removed from their homes. These kits were donated to DCFS (Department of Children and Family Services) to hand out so a child has a few belongings of their own when they are removed. The kits were filled with mini shampoo, conditioner, soap, hair brush, tooth paste, tooth brush, hair ties, etc. Youth were treated to pizza, chicken tenders and pop prior to packing all the kits.
Maker Club: This was a Science, Technology, Engineering, Art and Math (STEAM) based program designed for 5th -8th graders. Youth participated in a variety of "Making" activities such as: Makey Makey projects, 3 D pen art, duct tape creations, coloring and photography, Strawbees, Legos.
The Fall Maker Club Social and Emotional Learning (SEL) portion of the program was started by playing the stuffed animal toss name game to encourage students to learn each other's names and start to develop a sense of community. The Center For Arts Inspired Learning (CAIL) instructors had all students create batik, mosaic squares, learn photography and decorate sugar Day of the Dead Skulls as part of the steam programming. Sarah from Gigalearn had the youth create Spookybots, Turkeybots, Conductive Clay Projects and Pop-Up, Light-Up winter-themed cards.
SEL skills were intentionally reinforced by using hands-on activities. Youth loved playing charades when we discussed empathy. "Story Cubes" were used for real-life experiences on team building. Two silent games were used to emphasize the importance of communication skills. The first was asking the youth to line up by height and the second was "Don't Wake The Dragon". "A Rose, A Bud and A Thorn" and Clapping Circles were used as icebreakers, team builders and reflection.
LOOKING AHEAD ….
The MyCom Youth Council Advocacy Day Date will be announced soon.
MyCom will be providing Advocacy Day Training before our youth take their voices to Columbus to meet with legislators and/or legislative aides to advocate for issues of concern for all youth.
Youth, parents and partners are being invited to participate in MyCom Strategic Planning Sessions in January and February.
Maker Club, our hugely popular STEAM (Science, Technology, Engineering, Art and Math) program will be back next spring! Look for a March 2019 starting date.
LOGOS, The Ridgewood United Methodist Church Youth program will continue to meet until March 13, 2019. All youth are invited to attend.
CONTACT:
Jean Micklewright
440-479-4122
Jean.micklewright@ohioguidestone.org
Kathleen Hall
440-479-7503
Kathleen.hall@ohioguidestone.org
Jean Micklewright
MyCom Project Coordinator
Read More on News
Volume 11, Issue 2, Posted 10:34 AM, 02.01.2019