Parma Mayor Will Present State Of The City At Tri-C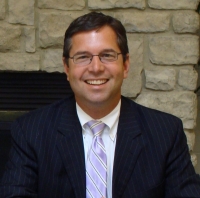 Parma Mayor Timothy J. DeGeeter will offer his 2019 State of the City address on Monday, Feb. 25 at 6 p.m. Continuing the trend started when he entered office in 2012, the mayor will showcase a community partner by taking his address outside of Parma City Hall. This year, the address will be delivered at Cuyahoga Community College's Western Campus, 11000 West Pleasant Valley Road, Parma. The presentation will be in the Galleria, located in the center of the campus. The mayor chose Tri-C to highlight the college's expansion, which includes the new STEM building, Advanced Automotive Technology Center expansion and second phase of the KeyBank Public Safety Training Center.
"Tri-C's expansion of the Automotive Technology program and Public Safety Training Center, as well as the construction of the new STEM facility, demonstrates its ongoing commitment to training today's workforce and providing affordable, quality education in Parma to area residents," DeGeeter said. "Additionally, our police and firefighters use the Public Safety Training Center for ongoing training, and many of our first responders are graduates of the program. I know our police and fire departments are looking forward to the completion of Phase II."
Past State of the City speeches have been held at the Sheet Metals Workers Local 33, Parma's General Motors plant, University Hospital's Parma Medical Center and Cuyahoga County Public Library.
"Our administration's approach has always been to combine common sense and hard work to produce real results," DeGeeter said. "We're proud to share some of our positive results at this year's State of the City address."
The speech is open to the public. Parking is free.
Carolyn Kovach
Carolyn J. Kovach
Communications Director, City of Parma, Mayor's Office
Read More on News
Volume 11, Issue 2, Posted 10:35 AM, 02.01.2019