A Message From The Parma City School District Superintendent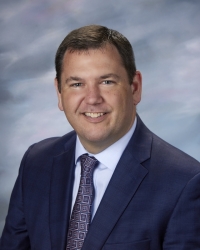 This May, the Parma City School District will have on the ballot a request to renew an operating levy of 4.2 mills. This renewal is NOT a new tax and will NOT cost taxpayers ANY additional money.
The levy that we have placed on the ballot for renewal generates approximately $9.2 million per year for our district and costs the owner of a $100,000 home $10.72 per month. Passage of Issue 3 will keep these amounts the same, yielding no increase in revenue nor costing homeowners any further expense.
Operating funds are used to support our general fund, which pays for the day-to-day operations of our school district.
Specifically, expenditures from our general fund breakdown this way:
Classroom Instruction
66%
Support Services (Speech Therapists, Psychologists, Counselors, Administrators, Curriculum Materials, Transportation, Maintenance, Utilities, etc.)
31%
Other (Extra-curriculars, Architecture/Engineering Services, etc.)
3%
Total
100%
We have made much progress this year toward implementing our three goals to improve our school district. These are the highlights of our efforts:
Practice Fiscal Responsibility
We are reducing spending on administrative personnel costs at Central Office by approximately $920,000 from this current school year to next. This reduction will allow us to dedicate these funds to school-based resources, including Family Liaisons, Deans of Students, and the Parma Alternative Secondary School, a program that helps non-traditional students graduate.
Increase Student Achievement
On the 2018 Ohio State Report Card, we improved our "Gap Closing" grade, which shows how well our schools are meeting performance expectations for vulnerable populations of students. This "Gap Closing" grade improved from an "F" last year to a "B" this year. Our performance index increased from 81.2 in 2016 to 83.9 in 2018, indicating that our students are performing better on state tests.
Our four-year graduation rate also increased from 85.5% in 2016 to 88.1% in 2018, indicating that more of our students are graduating on time. Four of our schools earned overall grades of "B": Dentzler Elementary, Green Valley Elementary, Ridge-Brook Elementary, and Hillside Middle School.
We also provide outstanding opportunities for students to gain credit toward college. 14.6% of our students, up from 6.6% last year, secured a score of "3" or higher on an Advanced Placement Exam, translating into course credit at most colleges and universities. 15.8% of our students, up from 5.4% last year, earned college credit during their high school careers through our College Credit Plus offerings, saving their families thousands of dollars in tuition.
Finally, our Career & Technical Education (CTE) programs continue to be a true asset for our students. Our state report card indicates that 1,656 students participated in some form of career education. Of these, 65% earned a credential that will help them begin a career after graduation. Our CTE pathways earned a "B" in post-program outcomes as 97.4% of recent graduates began a job, enrolled in college courses, or enlisted with the military after leaving our district.
Improve Transparency In Our Communities
We have worked to consistently engage our communities and ensure that we have open dialogue with our residents. We hold Town Hall Meetings at local libraries and "Facebook Live" events at least once per month, to reach higher numbers of our families and neighbors. We are in the midst of 12 "Master Planning for Strategic Consolidation" sessions that will result in the development of a plan to reduce the number of schools we operate. All are welcome to attend and encouraged to provide their input during this important process.
Upcoming Master Planning for Strategic Consolidation Community Meetings will be held:
Monday, April 8, 6:30 p.m. at Normandy High School
Monday, April 29, 6:30 p.m. at Parma Senior High School
Monday, May 13, 6:30 p.m. at Valley Forge High School
Saturday, May 18, 1:30 p.m. at Parma-Snow Branch Library
We continue to increase our social media presence resulting in an 11% gain in our Facebook followers since last year, a forum that over 2,900 parents and residents visit per day.
We will continue to improve in all three of our goal areas, but we depend on the support of our communities. We have already reduced operating expenses by $23 million over the last three years. Failure to renew this operating levy would result in devastating cuts to our personnel, creating even larger class sizes and further reducing the number of opportunities that we are able to offer.
Strong schools create strong communities. Issue 3 is NOT a new tax and will NOT cost taxpayers ANY additional money.
Read More on
Volume 11, Issue 4, Posted 10:34 AM, 04.01.2019