MyCom Youth Corner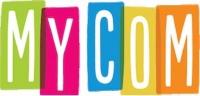 The NEW MYCOM website is up and ready to view! Check out what MyCom is and does on MyComCLE.org. Summer Jobs 2019: Are you 14-24 years of age? Looking for a summer work experience? Apply today for the Y.O.U. Summer Employment Program. The Youth Opportunities Summer Jobs Registration Site is open. Go to youthopportunities.org and register for summer jobs.
Every Drop Counts!: This six week out of school time program is taking place at Greenbriar and Hillside Middle Schools. Cox Communications and MyCom have provided funding for this hands on STEM (Science, Technology, Engineering and Math) opportunity with an hour of intensive math taught by Parma City School District teachers twice a week. This is followed by one hour of science programming provided by Mad Science and one hour of SEL (social and emotional skill development) activities integrated into water conservation learning on alternating days.
R Rules: This career development program is being provided by OhioGuidestone MyCom staff at the Parma Senior High School Discovery Center on Mondays and Wednesdays through May 23, 2019. The curriculum provides a framework for setting and attaining smart goals for high school youth.
LOGOS, The Ridgewood United Methodist Church Youth program held their celebration dinner with family and friends on March 13, 2019. The program will return in September of 2019.
Looking Ahead ….
MyCom Youth Council:
MyCom will be providing Advocacy Day Training before our youth meet with local legislators and/or legislative aides to advocate for issues of concern for all youth. Remember, Global Youth Service Day is April 12—14, 2019.
Maker Club, our hugely popular STEAM (Science, Technology, Engineering, Art and Math) program started their Spring session on Wednesday, March 27, 2019 at the Parma Branch. Go to cuyahogalibrary.org to register for this event.
Jean Micklewright
MyCom Project Coordinator
Read More on News
Volume 11, Issue 4, Posted 10:33 AM, 04.01.2019