The President's Corner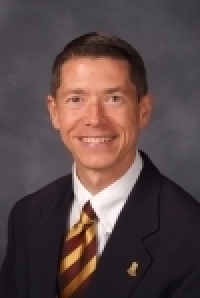 For years Parma residents have asked me why Parma does not have more competition in the cable and internet industry. Many are under the impression that the city government has authority over which companies can offer these services in our community and that the officials have stifled competition. In fact, nothing can be farther from the truth. First, cities in Ohio do not have the power to regulate which companies offer internet and television services to residents, due to deregulation in Columbus years ago. Further, speaking as a consumer of these products myself, I welcome competition and the better prices and services it theoretically brings. That is why I am happy to report that Parma will soon have another option, as WOW! Internet, Cable and Phone is coming to Parma.
WOW, which stands for Wide Open West, is the sixth largest cable operator in the country. They offer landline telephone, broadband internet, and cable television services. The company has been working for the past several weeks to build out their infrastructure in Parma and offer, according to company documents, "the fastest internet available." The build out will, no doubt, cost hundreds of thousands of dollars. It is these costs that have deterred companies from coming to Parma (or any other city for that matter) over the years.
Ward Four Councilwoman and Chair of the Governmental Operations Committee of Parma City Council Kristin Saban held a hearing with representatives from WOW! recently. At the meeting, they shared that about two-thirds of Parma – mainly the middle and southern sections of town - should be operational by the end of 2019, while the city should be completed by early 2020. "I am very excited that our residents will have another option for internet and cable services," Councilwoman Saban mentioned. "I have received many calls from residents who definitely welcome more choices," she added.
In the public meeting, representatives from the company touted "award-winning customer service" and very competitive pricing structures. They also mentioned that they currently offer service in 31 communities in northeast Ohio, including Berea, Brookpark, Parma Heights, North Royalton, Strongsville, and North Olmsted, among others. The Parma project has commenced with tree trimming and will be followed by laying cable under- and above-ground.
The company shared this message recently: "We may occasionally need to enter your yard but don't worry, we'll take special care to respect and protect your property during the process. We will flag areas around your utilities where we are doing underground work, and will return everything to it's existing condition. Thank you in advance for your patience and cooperation." They also invite residents to contact them at wowisbuildingachoice@wowinc.com if you have any issues or questions.
To find out more about WOW! visit their website at https://www.wowway.com. Best wishes for a great summer! Hope to see you at the Independence Day parade on July 4 and at the Parma Run-Walk for Pierogies on July 6 at CCC-West.

Sean Brennan
Parma City Council President Sean Brennan
Read More on News
Volume 11, Issue 6, Posted 4:52 PM, 06.03.2019