Representative Crossman Announces Town Hall Meeting In Parma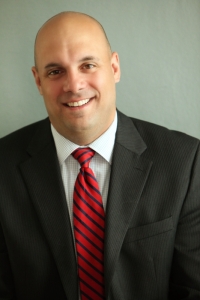 State Representative Jeff Crossman recently announced a town hall meeting in Parma, to be held on August 19, 2019, to address the State's recently passed budget. All residents are welcome to this free public event.
Ohio passed its two-year, $70 billion budget after several weeks of negotiating beyond the constitutionally mandated June 30th deadline. Legislators were forced to pass a temporary extension budget on June 30th to allow for last-minute issues with the state's budget to be ironed out. Once the issues were resolved, the Statehouse passed the budget and the Governor signed the bill immediately on July 17th.
With the Statehouse dominated by Republican supermajorities in the House and the Senate, and a Republican Governor, the inability to complete the state's budget involved disagreements among Republican party factions, including how to deal with the controversial "nuclear bailout" for First Energy Solutions (HB6). The bailout bill passed separately and was signed by the Governor on July 23rd. State Rep. Crossman's town hall intends to address the nuclear bailout bill and also highlight some of the items from the budget that will impact residents locally. "For being in the minority party, we had a lot of significant wins in the budget," said Crossman. "We were able to reverse a lot of the damaging cuts to our local governments, make investments in education, and support mental health recovery efforts for those dealing with the opioid crises. There's a lot there that's going to help a lot of people."
The town hall will be held at Parma's Snow Road library branch. The event will be held on August 19, 2019, starting at 6:00 p.m.
You can follow Representative Crossman on Facebook @crossmanforohio.com and on Twitter @jeffacrossman
Read More on Opinion
Volume 11, Issue 8, Posted 3:15 PM, 08.01.2019