Meet The New Director Of Finance And Personnel For The City Of Parma Heights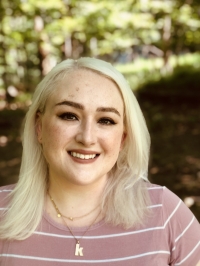 The city has a new Director of Finance and Personnel. Katie Iaconis says she looks forward to working with the administration and Parma Heights residents in her new role. She replaces veteran Finance Director Terry Hickey, who retired this summer after 51 years with the city. "It's exciting," she said. "I really enjoy projects. There's a lot of ways for us (the city) to save money and be more efficient."
Iaconis most recently served as the Fiscal Officer for the Village of Walton Hills, where she also assisted the Mayor there in Economic Development. Iaconis is a graduate of Xavier University in Cincinnati, where she earned a Bachelor of Science Degree in Business Administration focusing on Entrepreneurial Studies in 2003. She also has expertise working as a research coordinator for CBRE, Inc., a commercial real estate leader, and was also previously the Chief Financial Officer for a family-owned contracting firm in Cleveland.
Iaconis said she loves a challenge and thinks she can implement some changes long term that could save the city a substantive amount of money. "I've already put into place some minor changes that will save us about $60,000 a year," she said. "We have a lot of work to do." A native of Walton Hills, she resides there with her husband, Alex, a regional office manager for an HVAC distributor, and their daughter, Clara, 7. She's already hard at work on the city's next budget. "The budget is always a challenge," she said.
Rick Haase
Rick Haase is a freelance writer from Parma Heights.
Read More on Parma Heights
Volume 11, Issue 10, Posted 8:00 AM, 10.03.2019