Parma Observer Is 10 Years Old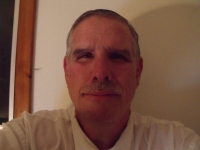 A decade is an important milestone for anything or anyone. I will be the first to admit that it just doesn't feel like 10 years have gone by. It was only yesterday, it seems, that I was holding the very first Parma Observer in my hands, the headline reading "Building A Virtual Public Square For Parma", with a wonderful letter from then Mayor Dean DePiero, and an endorsement from Congressman Dennis Kucinich. When viewing that first front page I am struck by how much has changed since October of 2009, in the world, in Ohio, and most certainly in the Parma area. Our community has gone through a fair amount of change in the past 10 years. We passed through the recession and had to adjust to a certain amount of turbulence, but mostly we've learned to understand what it takes to survive in the 21st Century, although there are still substantial challenges to meet and major obstacles to overcome. From what I have heard and witnessed over the past decade after attending countless meetings in both the public and private sector, the people in leadership roles in Parma, Parma Heights and Seven Hills are aware of what their responsibility is and welcome more involvement from citizens concerned with the future of the Tri-City Area. There is absolutely nothing wrong with admitting that we need things which will improve our cities, and identifying exactly what these things are is the first step in making the crucial choices that will lead to a successful future for all. The Parma Observer is best thought of as a river, through which essential information can flow.
Publishing the journalistic efforts of average citizens has been a very rewarding experience, and hearing from readers about what they feel after having read the paper is most gratifying, but what I've probably enjoyed most about being Publisher of the Parma Observer is being able to meet so many different people from all walks of life in our community that I most likely would never have had the chance to meet otherwise. I have come to realize, as I'm sure that countless others have, that our community has a giant untapped potential based on the quality of so many individuals residing here that have talent in a wide variety of areas, all which represent unlimited progress. Opportunity, growth and excitement- that's what I feel the next decade is going to bring for the Tri-City Area. All of the signs are there. What is needed now is for people to, in the words of the old Bing Crosby song, "accentuate the positive, eliminate the negative, latch on to the affirmative, don't mess with Mr. in between".
It is impossible to list all of those who have my gratitude for helping in endless ways as we have made our way through this first decade of publishing the Parma Observer. Of course our Editor in Chief Stefan P. Stefaniuk deserves unlimited praise, as well as all past Editors. The design work from Graphic Artist Jim O'Bryan is unequaled. To our writers, I thank you from the bottom of my heart for sacrificing your valuable time and adding your voices to the public discussion. For our readers, a special thanks for your support and valuable input. How could any of this have been possible without the generous sponsorship of our wonderful advertisers, the single source of our entire budget? I hope that the next 10 years will be as eventful, and I have made a personal commitment to slow down, "savor the flavor", and enjoy what the Parma Observer has grown into since 2009. Thank you all.
Daniel P. McCarthy
I am the publisher of the Parma Observer. Lifetime resident of Parma for over 50 years.
Read More on
Volume 11, Issue 10, Posted 8:00 AM, 10.03.2019