CASA Informational Session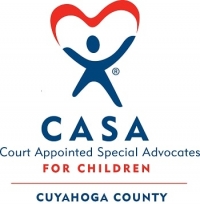 Child and Family Advocates of Cuyahoga County invites you to become an advocate for abused and neglected children. What is a CASA volunteer? A Court Appointed Special Advocate is a trained community volunteer appointed by the Juvenile Court to represent the best interests of an abused or neglected child. Join us to learn what it means to be a CASA volunteer in our community. Invite a friend or coworker to come with you! Find out how you can help end the cycle of abuse. Please RSVP to Michele Blazina at mblazina@cfadvocates.org. The session will be held at the Lakewood Public Library (Main Branch) at 15425 Detroit Road, Lakewood, OH 44107 on Thursday, January 30, 2020, from 6:30 - 7:30 PM.
CASA volunteers:
Are at least 21 years old
Pass a background check
Participate in pre-service training
Make a two-year time commitment (10-12 hours monthly)
Communicate effectively orally and in writing
Investigate, advocate, facilitate, and monitor
We hope to see you there!
Michele Blazina
Michele Blazina is the CASA Program Director. CASA of Cuyahoga County is a program of Child and Family Advocates of Cuyahoga County (CFACC).
Read More on News
Volume 11, Issue 12, Posted 2:01 PM, 11.30.2019