Parma Schools: Issue 31 - Not A New Tax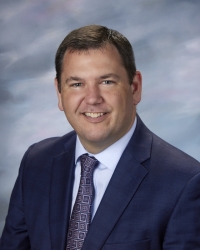 The 2020 portion of this school year has begun on an extremely positive note as the Ohio Department of Education (ODE) recently informed us that we no longer require their oversight and are now released from Fiscal Caution status. We must continue to be very diligent in reinforcing the importance of fiscal responsibility throughout our district, but we are also excited that ODE has a renewed sense of confidence in our ability to manage our finances.
We owe gratitude to many parties for this accomplishment. First, our Board of Education set a clear tone that lingering in Fiscal Caution was not acceptable; their strong leadership set a better direction for us all.
Second, PCSD Treasurer Sean Nuccio and his department have implemented stringent policies and procedures to ensure accurate reporting of revenue and expenses and better guidelines to regulate spending.
Finally, our union leaders have collaborated with us to reach collective bargaining agreements that recognize the financial parameters within which we must continue to operate. Our employees are largely paid lower than their similarly qualified and experienced peers in neighboring districts. However, our labor leaders consistently operate with a "best for the district" mentality, even when this perspective means personal and professional sacrifices on behalf of our dedicated staff members.
While we are excited to emerge from "Fiscal Caution" status, we must maintain our revenue levels at their current state. To this end, we will ask our community to consider Issue 31 on March 17, the last "new money" operating levy that we passed. This renewal is not a new tax; it simply maintains collection rates as they currently stand. This 7.2 mill operating levy costs the owner of a $100,000 home about $21 per month. The revenue we collect from this specific levy comprises approximately 10% of our general fund. Failure to pass the renewal will lead us to reduce programming and opportunities for our students.
Importantly, the operating levy renewal on March 17's ballot is separate from the facilities Master Plan that our Board of Education recently adopted. Your vote on the operating renewal will not lead to closing current schools or building new ones. Later this spring, we will provide more information about our efforts to consolidate our district's current 15 schools into 10 new facilities, taking advantage of a 34% contribution from the Ohio Facilities Construction Commission.
Thank you for your interest in our school district! Please feel free fo contact me at smialekc@parmacityschools.org if you have any questions or comments. The best is yet to come!
Issue 31 Quick Facts
Not a new tax
Funds day-to-day operations including high-quality classroom instruction and important support services
Represents 10.6% of general fund budget, or $15.6 million per year
Renewal, this levy was first passed in May 2011
Read More on News
Volume 12, Issue 3, Posted 11:18 PM, 03.01.2020