Message From Mayor DeGeeter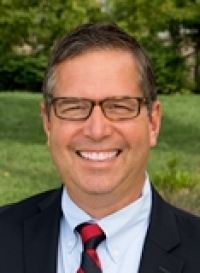 There is no playbook for mayors to guide us through a global pandemic and statewide Stay at Home order. Over the past three weeks, information has changed daily, sometimes hourly, but that is to be expected when federal, state and local governments are dealing with a crisis. The city motto is 'Progress Through Partnerships,' and that could not be more evident than now as I observe Parma residents and businesses working together. Parma Area Chamber of Commerce is assisting area small businesses. Some non-profits are providing groceries to residents who are suddenly unemployed. Council members are staying connected with residents in their wards and running errands for elderly neighbors. I have also witnessed neighbors helping neighbors throughout the city. Additionally, council members and I are promoting a new social media campaign, #SupportParmaTakeout, to help sustain our locally owned restaurants. Many of these restaurant owners had to quickly pivot so they could provide takeout or curbside service.
We were proactive when we closed our Donna Smallwood Activities Center on March 12, more than a week before the governor ordered senior centers closed. We have continued our meal deliverable program to the seniors who are registered with us. We also arranged for transportation for seniors who need to be driven to important medical appointments. We also made adjustments before the city tax deadline was extended to July 15. Treasurer Tom Mastroianni and our elected officials were concerned about people waiting in long lines in City Hall during tax season, so the Tax Department promoted its new e-filing system and told people to mail in their tax documents for preparation. Auditor Brian Day, who oversees Vital Statistics, arranged for his staff to handle requests for birth and death certificates through phone calls, email and mail to avoid in-person interaction.
Although City Hall is now closed to public access, we are following CDC guidelines, rigorously cleaning rooms and hallways, and protecting our staff while still providing essential city services. For example, we are holding daily morning briefings in the council chamber, which gives staff plenty of room to spread out.
Finally, Fire Chief Mike Lasky, who is overseeing emergency operations, is well prepared for this situation. Our fire department has had a robust infectious disease control policy for years. The department, however, made some alterations to the plan and enhanced the training for our firefighters because we are dealing with a novel virus. Our firefighters and police are also provided necessary personal protective equipment.
Every day I'm talking to other mayors throughout the state, county health professionals and state leaders, including Gov. Mike DeWine and Lt. Gov. John Husted. We're all working together, and I'm confident we'll get through this. Again, there is no chapter in a manual for what we are facing.
Timothy J. DeGeeter
Mayor of Parma
Read More on
Volume 12, Issue 4, Posted 2:47 PM, 04.01.2020