Rep Crossman Assists Constituents With Unemployment Issues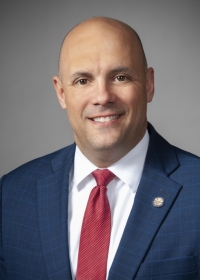 In the past five weeks nearly one million Ohioans have applied for unemployment as the state has grappled with life under quarantine. According to some estimates, Ohio's jobless rate is 17% and, if that is true, that is higher than Ohio experienced at the depths of the Great Recession when Ohio's unemployment rate peaked at 11.1% in January 2010. According to Ohio Jobs and Family Services, it has been receiving approximately 500,000 calls per day to address the unprecedented demand which has still not been sufficient to address the various delays and issues with obtaining unemployment funds.
According to State Representative Jeff Crossman, his office has been dealing with numerous complaints of problems and have been working with constituents to resolve issues with unemployment claims and help people get the needed funding during this time of crisis. "It's been very frustrating for many and I truly sympathize." Said Rep. Crossman. "One thing we have been doing for constituents as I work from home here in Parma, is continue to press their claims with JFS staff members. I have insisted that constituents receive personal telephone calls to answer questions that cannot be addressed online and that has been fairly successful." Nevertheless, Rep. Crossman stated that there were "several" constituents that had not been paid benefits despite filing their claims several weeks ago. "We will continue to advocate for these unemployed workers until they are paid. We are not going to stop fighting on their behalf" said Crossman.
One group not working and not traditionally eligible for unemployment payments from the state are people that are self employed or are classified as "1099" contract workers through their employer. Fortunately Congress included funding for these workers in the stimulus package and those claims can now be filed with the state of Ohio. This new program will provide 39 weeks of benefits and there is no minimum income requirement to qualify for these benefits. An additional $600 per week will also be provided to workers through July 25th. That application process is now open and persons that might be eligible should begin applying now.
According to the Governor's office, the state will begin relaxing some restrictions beginning May 1 but the Governor has been slow to provide specifics. According to Rep. Crossman he's heard from many unemployed workers and business owners that are eager to simply get back to work. "We have heard these concerns and we're listening to everyone while providing this feedback to the Governor" said Crossman. "We want to return everyone back to work safely so we can resume a semblance of normal life as soon as possible." Said Rep. Crossman. "As always, if people are having issues or have concerns, I encourage them to contact me directly at anytime." Representative Crossman's can be reached by telephone at (614) 466-3485, by email at Rep15@ohiohouse.gov or via social media on facebook (@crossmanforohio) and Twitter (@JeffaCrossman).
Read More on Opinion
Volume 12, Issue 4, Posted 12:52 PM, 05.01.2020