Parma Charitable Fund Awarded Grant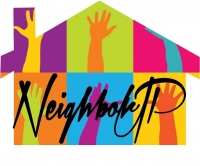 The Parma Charitable Fund is a 501(c)3 non-profit organization that I started with family and friends about ten years ago. The mission of the Fund is to serve as a community booster by supporting other non-profits and community projects. Over the years, we have raised thousands of dollars primarily from the annual Parma Run-Walk for Pierogies, which, unfortunately, had to be cancelled this year. In that time, the monies raised have been donated to many charities, including local Boy and Girl Scout troops, All Faiths Pantry, the Parma Senior High School hockey program, the American Cancer Society, the American Liver Foundation, Tri-C Scholarships, among several others. The Fund also raised the monies for the Script Parma sign, which was, subsequently, donated to the City of Parma. We are currently assisting with raising funds for the Welcome to Parma mural.
In light of the COVID-19 pandemic, we wanted to assist the community in some meaningful way. It is saddening to hear about how those who were already financially at-risk in our community, are now even worse off. However, with the cancellation of the race, our funds are running low. Thanks to my new friend Dawn Arrington, an impressively devoted community organizer, I found out about the Neighbor Up program. Neighborhood Up's vision is, "A united Cleveland, supported by thousands of engaged residents . . ., where bridges are built across lines of difference, and where authentic relationships lead to a new culture of trust, and a more just, equitable and inclusive community." That led me to applying for Neighborhood Up's COVID-19 Rapid Response Grant.
The Grant program is "intended to enable civic groups to be responsive to emergency and basic need requests." So, I requested the maximum $5,000 to assist primarily single parents and disabled residents whom have been struggling financially due to COVID-19. Needless to say, I was elated to find out that we were awarded the grant, which is funded by the Cleveland Foundation. The plan is to purchase gift cards to provide to those who apply for assistance. I am happy to report that Giant Eagle on Day Drive has agreed to partner with us on the project and has generously agreed to donate even more gift cards to our program. Special thanks to store manager Christopher Gibson for his support. We are looking forward to helping as many folks as we can.

Sean Brennan
Parma City Council President Sean Brennan
Read More on News
Volume 12, Issue 8, Posted 7:34 PM, 08.04.2020