The Great American Road Trip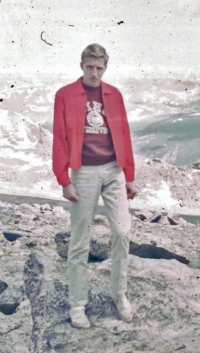 As the summer winds down into autumn and the political season heats up toward the November election; this year has brought back an iconic American tradition, the road trip. Whether it is just a day trip locally, a weekend trip or a longer excursion to some place in another part of the country, the road trip is an American institution that has gained favor in this year of the COVID pandemic.
I come from a family where road trips were taken all the time. It must be in my genes. I remember my grandparents taking a road trip from Cleveland to Yellowstone National Park in a 1955 Chevy back around 1955. I also remember my parents taking the family on road trips to Niagara Falls and across Ohio to Cincinnati back in the 1950s when I was a child.
Travelling then was primitive compared to today. There were no interstate highways, no air-conditioned cars and only an AM radio. It was just as hot in the summer then as it is now, but we managed. Motels were also bare bones, few had air conditioning and the rooms were crowded. Our entire family would be in a small room with two double beds. My parents would sleep in one bed and I would share the other bed with my brother. My sister got a roll away bed that we managed to squeeze into the room. We had one bathroom and had to take our turns in it. But we all managed. Every summer, my father would pack up the family car and head out for a vacation.
In the summer or 1965, when I was in high school, my family took the ultimate road trip. We took a three-and-a-half-week trip to the Rocky Mountains from Parma. We had a 1965 Chevy station wagon and my father built a car top carrier. That car was a behemoth. My father believed that power steering and power brakes were for women as well as automatic transmission. I learned how to drive on that car and a friend of my father told me that when I passed my driver's test in that car, I could get a job as a truck driver.
My father had discovered the joys of family camping and had a huge tent that could sleep the entire family. It weighed about 75 pounds dry and more when wet. It had six side poles, two center poles and a three-piece ridge pole, plenty of stakes and rope to put it up. But we knew how to put it up and take it down. When we would pull into a campground, it would only take 15 minutes or so for my father, brother and me to put up the tent. While us men were putting up the tent, my mother and sister were getting the camp kitchen set up. On that road trip, we stayed in motels and camped.
My father was a sergeant during the Second World War and that came in handy on our trips. He would have us pack the car on a Friday night so we could get rolling bright and early on Saturday morning. Then as soon as the sun rose, he was banging pots and pans ordering us to get out of bed and get rolling. He wanted to get going early before it heated up too much. In the car my parents sat up front and us children sat in the back seat. My brother and I got the window seats and my sister, who was the youngest, sat in the middle. Even though I was 16 years old, my father insisted on doing all the driving on that trip.
We passed through several states on the way. The first day we got as far as 40 miles east of St. Louis. We drove through the Missouri Ozarks and into Oklahoma where my father wanted to show us where he spent most of the war at Enid Air Force Base. Then he met up with an old war buddy in Oklahoma City. From there we headed west across the panhandle and through Amarillo Texas into New Mexico.
That is where on a lonely road in the middle of nowhere we had a flat tire. Between my father, my brother and myself, we quickly changed the tire. But to do that we had to unload the car and put everything back in again. Then we visited the "original" Las Vegas in New Mexico to have the tire repaired.
Then it was on to our destination; the Philmont Scout Ranch near Cimmaron New Mexico where we spent the next week. My brother and I went joined a group of other boys and spent seven days and seven nights backpacking in the Rocky Mountains. After we came down, I got to ride in a rodeo there. It wasn't anything fancy, just some riding and roping.
After that we toured through the Rocky Mountains in New Mexico and Colorado for another two weeks before coming home through Colorado, Nebraska, Iowa, Illinois and Indiana.
Lee Kamps
Lee has been working with Medicare, Medicaid and private health insurance since he began working at the Erie County Welfare Department in January 1973 where a major part of his job was determining eligibility for Medicaid. He went into the private insurance business in 1977 with Prudential Insurance Company and within a short time had become one of the company's top sales agents. In 1982, he was promoted into management where he managed two field offices and as many as thirteen sales agents. After leaving Prudential in 1986, Lee decided to become more focused on health insurance and employee benefits. He has advised many local employers on how to have a more cost effective employee benefit program as well as conducted employee benefit meetings and enrollments for many area employers. The companies Lee has worked with ranged from small "mom and pop" businesses to local operations of large national companies. Lee received his B.S. degree from Kent State University where he has been active in the local alumni association. He has completed seven of the ten courses toward the Certified Employee Benefit Specialist designation. He has taught courses in employee benefits and insurance at Cleveland State University and local community colleges. In addition, Lee is an experienced and accomplished public speaker. He has been a member of Toastmasters International where he achieved the designation of "Able Toastmaster – Silver" in 1994. He has also served as a club president, Area Governor and District Public Relations Officer in Toastmasters as well as winning local speech contests. Lee has also been a member of the Greater Cleveland Growth Association's Speaker's Bureau where he was designated as one of the "official spokespeople for the Rock and Roll Hall of Fame" prior to the hall's opening in 1995. He has given talks and presentations before many audiences including civic organizations, AARP chapters and many other community groups. With the implementation of the Medicare Modernization Act (Medicare drug bill) in 2006, Lee has shifted his focus to Medicare and helping Medicare beneficiaries navigate the often confusing array of choices and plans available. As an independent representative, Lee is not bound to any one specific company or plan, but he can offer a plan that suits an individual person's needs and budget. In addition, Lee is well versed in the requirements and availability of various programs for assistance with Medicare part D as well as Medicaid. While he cannot make one eligible, he can assist in the process and steer one to where they may be able to receive assistance.
Read More on Opinion
Volume 12, Issue 9, Posted 8:32 AM, 09.01.2020