City Of Parma And Vitalant Work Together To Foster Blood Donation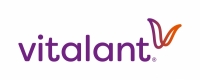 Vitalant and the City of Parma are partnering to host a virtual blood donation effort. Since the outbreak of the COVID-19 pandemic blood donations nationwide have decreased and the national blood supply has reached critical levels at several points. Between the dates of Monday, November 30th and Sunday, December 13th Vitalant is encouraging all eligible blood donors to attend a mobile blood drive or fixed site donation center to donate blood on behalf of the City of Parma. All donors are asked to provide the group code "4834" during the pre-screening process at the time of donation so your donation will be counted in City of Parma drive.
During this donation period Vitalant will be sponsoring drives at the University Hospitals Parma Medical Center and the University Hospitals Parma Education Center as well as many other drives in and around the Parma area, including fixed sites in Middleburg Hts and Elyria. Appointments are recommended to help socially distance at all blood drive. To make an appointment or search by zip code for a drive please visit www.Vitalant.org/OhioDonorPortal.
All successful blood donors will receive free COVID-19 antibody testing. This is in an effort to identify potential convalescent plasma donors who may be able to use future donations to help treat COVID-19 patients.
Please help us give the gift of life by donating blood with Vitalant. With any questions please call 1-877-25-VITAL or email psokol@vitalant.org.
Peter Sokol
I am a Parma resident and graduate of Normandy High School (class of 2012) I work for Vitalant, a non-profit blood bank and work in Cuyahoga and Lake counties to foster blood donation.
Read More on
Volume 12, Issue 11, Posted 11:59 PM, 11.01.2020