Free Gun Locks To Bolster Safety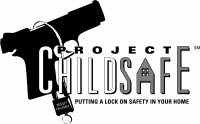 As we all know, there is a problem in our nation with guns getting into the wrong hands. In fact, all too often we hear about children getting ahold of guns and preventable tragedies occurring – even in our own community. That is why I worked with Parma Law Director Timothy Dobeck and Ward Five Councilman Allan Divis to bring a free gun lock program to Parma a couple of years ago.
I have always been an advocate of responsible gun ownership and, as a father, elected official, and schoolteacher, I never want a tragedy involving a gun to take place on my watch. That is why I am a huge supporter of gun locks. A gun lock is a device that makes a gun inoperable when it is utilized. Recently, we have partnered with the National Shooting Sports Foundation's Project Childsafe, whose mission is to promote firearms safety and education, to offer free metal cable-style gun locks to residents who would like them. The goal is to get them in the hands of every gun owner in our community who would like them.
Each kit contains a safety curriculum and a cable-style gun lock, which fits on most types of handguns, rifles and shotguns. If you are interested, please call me at city hall at 440-885-8091 or email me at sbrennan@cityofparma-oh.gov. Thank you for doing your part to bolster the safety of our community.

Sean Brennan
Parma City Council President Sean Brennan
Read More on News
Volume 12, Issue 11, Posted 11:59 PM, 11.01.2020