County Taking HEAP Calls While Donna Smallwood Activities Center Remains Closed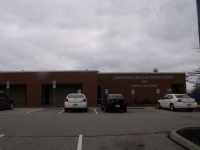 The Donna Smallwood Activities Center and Office on Aging offers a variety of programs that benefit residents ages 60 and older. One program, which is available to Parma residents, is the Cuyahoga County Home Energy Assistance Program (HEAP). For residents' convenience, a HEAP Office is located in the Activities Center. Residents should note, however, that HEAP is a county program, not a city program.
Since the beginning of the pandemic, the Activities Center and the HEAP Office in the center have been closed. County HEAP employees are working from home or the downtown Cleveland office. Whether it is Summer HEAP, Winter HEAP or the PIP program, all applications or re-certifications must be scheduled by HEAP staff.
The Activities Center does not make appointments, and the staff is not allowed to take confidential HEAP information. Nor does the Activities Center staff have access to the county database to look up information. Residents inquiring about HEAP must contact the county at 216-350-8008 or visit www.ceogc.itfrontdesk.com.
Each HEAP participant will receive a date and time for an appointment, and then a county HEAP employee will contact the participant. All appointments are being conducted over the phone.
During the phone appointment, the HEAP staff member will address the participant's questions or concerns, explain what paperwork is needed and provide location details about where the paperwork can be dropped off or an address where paperwork can be mailed.
When it is safe for the Activities Center to reopen, the HEAP Office in the center will also reopen for residents' convenience.
Carolyn Kovach
Carolyn J. Kovach
Director of Communications, City of Parma, Mayor's Office
Read More on News
Volume 12, Issue 12, Posted 11:20 AM, 12.01.2020