Happy New Year From The Parma City School District!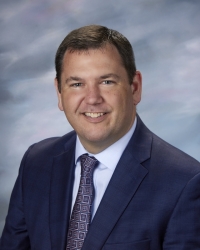 Zoom! Screencastify! Peardeck! Google Meet! Please mute your microphone! Um, you're muted, can you turn on your microphone? Please go to your learning space! Could we have ever imagined last New Year's that these phrases would become a part of our regular discourse? 2020 has presented many challenges to all of us as we navigated truly once-in-a-lifetime circumstances.
Though we miss seeing our students in person, we are also proud of and thankful for the work of our teachers and support staff to ensure that we have still been able to provide meaningful, engaging lessons. And, perhaps most importantly, we are grateful for the resilience of our students and the endless support of our parents, grandparents, and family members who have served as invaluable "co-teachers" for such long stretches of our pandemic.
We hope that this holiday season allows you to create as many memories in as safe of a manner as possible. We all miss the many holiday concerts, classroom parties, and other festivities that become a part of our schools' cultures and excitedly look forward to a healthier 2021!
In the first months of 2021, we will again commit to our second district goal: Increase transparency throughout our communities. To this end, we will hold five virtual Town Hall meetings in which we share information about a specific topic of interest within our district then take questions and comments from all participants. All meetings will occur on Zoom at 6:00 P on the following dates:
January 12 and 26: The truth about our finances
February 9: Our unparalleled Career Technical Education programs
February 23: Enriching STEM opportunities
March 9: Innovative programs: Parma Virtual Learning Academy, Kindergarten Launch, and A.C.E.S. Center for Education
Please register to attend these sessions on our website www.parmacityschools.org. We look forward to engaging with many of you!
Read More on News
Volume 13, Issue 1, Posted 4:05 PM, 01.01.2021