Frank Q. Jackson Arrested In Parma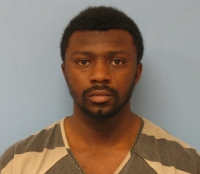 They say a picture is worth a thousand words. A bodycam video is even more so; go to our Parma Observer Facebook page and judge for yourself after viewing it. Frank Q. Jackson has been in so many scrapes with the law that he has truly made himself a household word all around the Cleveland area. His latest incident in Parma has people wondering when and where this crime spree will end. On January 24, shortly after midnight, Jackson was stopped by Parma Police for an equipment violation. After he consented to a search of the vehicle, he was asked to step out. Instead, with two officers present, one having hold of him, Jackson pulled away. The officer was able to run along side of the vehicle before freeing himself. A chase ensued, reaching speeds of over 100 mph. Jackson was able to escape while fleeing. He later turned himself in to the Parma Police Department at 2:55 AM.
He has since been held on $50,000.00 bond. I'm not sure what the outcome will be, but it is quite obvious that with the countless incidents of lawlessness so brazenly displayed by this young man, he doesn't seem to have even the slightest concern or respect for his Grandfather Cleveland Mayor Frank Jackson. As cold as it sounds, in my opinon, the judge who presides over this particular case may very well be doing a world of good for both the mayor and his grandson if a long jail sentence results.
Daniel P. McCarthy
I am the publisher of the Parma Observer. Lifetime resident of Parma for over 50 years.
Read More on
Volume 13, Issue 2, Posted 8:53 AM, 02.01.2021