Remember Woody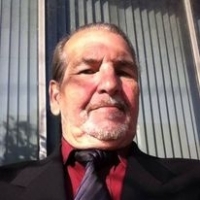 We often don't really consider the place someone has filled in our lives until they are gone. So true that is for Wayne "Woody" Mesker, who passed away on February 1. A decade ago when I first met him, Woody was fronting Worldstock Entertainment his group dedicated to using Rock n' Roll to promote a variety of worthy causes and ideas. We discovered that he was quite a singer, and was always performing on stage somewhere. Up until the time of his passing, when he was the community Outreach Director for the Alive Inside Foundation and the Founder of Rock Against Dementia, Woody was always busy bringing attention to things that he felt needed to be front and center. Whether any particular endeavor was hugely successful or not did not matter to him; he charged ahead with the same exuberance and sense of optimism that only he could display. We will miss his enthusiasm and vision, always needed in the Greater Parma Area.
The Parma Observer over many years has benefited from the writing style of Mr. Mesker, and his words will live in perpetuity on our pages. His son Bill Mesker says that he intends to honor his Father by carrying on his legacy, and I believe him. Parma needs a state of unlimited coolness to continue indefinitely.
Daniel P. McCarthy
I am the publisher of the Parma Observer. Lifetime resident of Parma for over 50 years.
Read More on
Volume 13, Issue 3, Posted 11:43 AM, 03.01.2021