People You Meet Along The Way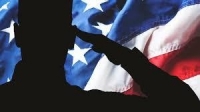 Weather alerts flashed across the television screen warning viewers of the incoming snow storm, so many people rushed out for last minute items. Preparing for a week of icy cold temperatures, gusting winds, and blowing and drifting snow, I was one of the many who chose to do the same. I decided to make a quick stop at the bakery just a few streets from my home. Surely, kolaczki, paczki and pierogi would make staying indoors for the days ahead a bit more tolerable. Cold and dreary with only one other car in the parking lot, I decided to go for it.
Inside the bakery, while maintaining proper covid distance, I noticed a senior gentleman and son who apparently shared the same idea of blizzard bakery. We were the only customers in sight, and the weather was becoming increasingly worse. A lovely young girl at the counter engaged in general conversations about the weather while decisions of utmost importance were being made as to which delicacies to take home.
As the senior gentleman turned to leave the store, I caught a glimpse of the military insignia on his cap which read, "Navy Vietnam Veteran." "I noticed you are a Navy Vietnam Veteran, and I wish to thank you for your service, Sir. You and I both come from Navy families! You see my son was in the Navy on a nuclear submarine." I told him. He had a spirit about him which was pleasantly engaging and most uplifting. He was kind, gracious, and wore his cap with great pride and humility. "Thank you, very kind of you to say. I have seen more than most people, and I have traveled around the world." was his reply.
He then stood at attention and saluted. I could not speak, as I held back tears of gratitude. The expression on his face spoke a million words to my heart. We were from a time in history when many of our family, friends, and high school classmates lost their lives in Vietnam. Then he looked toward the lovely young girl at the counter and asked, "How old do you think I am?" Smiling, she answered, "Oh I'd guess you must be 24 or 25." "I am 80 years old." he cheerfully replied.
There was something about meeting this gentle soldier in the middle of a pending storm which would, in moments, shut down roads. His spirit was most engaging. Seasoned with all he must have experienced in his life's journey, his comments brought a positive and cheerful perspective on living life at its best. Speaking with him, the storm no longer mattered, and time stood still. His name is William "Pops" Wagner. His son-in-law held the entrance door open waiting for him with kind patience while we exchanged pleasantries.
We never know whom we are going to meet along life's journey. The observance of the Vietnam War Veterans Day is Tuesday, March 29. My meeting with "Pops" aligned perfectly. God's timing is always perfect. It is most appropriate to honor Mr. Wagner's service along with the many veterans, who without their service and sacrifice, would leave us destined to live without the freedoms we have today. American Veterans have done everything asked in their missions to serve and protect our country and our freedoms. It is never too late to give them a hero's welcome home.
The key to Mr. Wagner's positive outlook on life is simple: to love others and to live with a heart of gratitude. Every Sunday, one can find Mr. Wagner leading a team of Brown Bag Ministry volunteers who travel to the inner city providing food, drink, clothing, prayer and hope to the homeless. Truly, it is in giving, that we receive.

Susan Banks - Yurik
I am a Parma resident. Attended Thoreau Park Elementary, Pleasant Valley Jr. High, Valley Forge Senior High, Parma Senior High, and Tri-C. I am retired; have been published in Guideposts, Mysterious Ways and Angels On Earth. I also create Iconographic style drawings ~ Prama Artspace Gallery. My son was a Navy Nuke, my daughter was Miss Parma, and runner up to Miss Ohio. Three generations of our family attended Thoreau Park Elementary School, Schaaf Jr. High School and Parma High School. I love living in Parma, and I especially enjoy the city's unique European ethnicity. Visit my blog at angelssignsmiracles.blogspot.com ~ Nani's Got The Tea ~ please feel free to post a note to: galpublished@gmail.com.
Many Blessings ~ Susan
Read More on Opinion
Volume 14, Issue 3, Posted 12:52 PM, 03.01.2022