Launch Party In Parma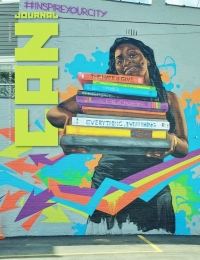 You are invited! Collective Arts Network Journal, CAN Journal, is holding the launch of their Spring 2023 Edition at Prama Artspace & Gallery, 5411 Pearl Rd, Friday, March 3, 2023 at 5:30. CAN is a quarterly full color magazine combining member reviews of upcoming exhibits, programming, and independent commentary on the arts locally. CAN is a tool that gives voice to the extensive arts activity in Northeast Ohio. The first issue of CAN was published in 2012. CAN has grown it's membership to more than 80 organizations. CAN was recognized as a non-profit in 2015. Stop in for your Spring 2023 Edition at the launch party.
Kathryn Mabin
Board Secretary of Parma Area Fine Arts Council, Inc, or PAFAC, and Artist/Jewlery Designer, Owner Aire of Oppulence.
Read More on News
Volume 15, Issue 3, Posted 7:58 AM, 03.01.2023