The Coronavirus Crisis Continues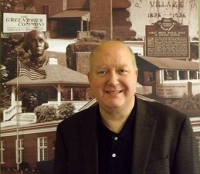 It seems that our world has been turned inside out, doesn't it? Residents of Parma Heights, like every other community, are feeling the effects. But hopefully you'll find this information helpful as we all continue to adjust to our new normal of working at home and social distancing.
Here's a list of Parma Heights restaurants that are open for carry-out service:
Don Ramone Mexican Restaurant, 6278 Pearl Road
The Whip, 6406 Pearl Road
The Clubhouse, 6365 Pearl Road
Harry Buffalo, 6425 Pearl Road
Flyer's Bar and Grill, 6298 Pearl Road
Nipa Hut, 6775 W. 130th Street
Cuisine of India, 6857 W. 130th Street
Baker's Square, 7011 W. 130th Street
Dragon Gate, 6681 W. 130th Street
Yorktown Service Plaza, 6177 Pearl Road
The Golden Lily Chinese Restaurant, 6253 Pearl Road
Pounders Bar & Grill, 6370 York Road
Luna's Deli, 6380 York Road.
ESSENTIAL SERVICES CONTINUE – Essential city services, namely Police and Fire services will continue as normal.
CITY HALL – City Hall operations have been modified. New hours are Monday through Thursday from 9 a.m. until 2 p.m. with limited access. If you are seeking permits, applications, or returning tax forms, you can use the drop box located in the rear of the building to the right of the entrance doors. City Hall is located at 6281 Pearl Road.
READYNOTIFY– In these times of crisis you might consider registering with the county's emergency notification program, ReadyNotify. The program sends emergency alerts any way you choose to receive them, be that via text message, telephone call and/or email.
Residents can register online, and must have an email address in order to do so.
To register, visit: http://ready.cuyahogacounty.us/en-US/Ready/Notify.aspx. There is also a link on the city web site – www.parmaheightsoh.gov – if you prefer.
ALL CANCELLED UNTIL FURTHER NOTICE – All public meetings, all recreation programs, Parma Heights Mayors Court, activities at the Cassidy Theatre, Parma Heights Senior Center and Senior Center Transportation, the overnight parking ban, Police Citizen's Academy and any city special events.
STAY-AT-HOME ORDER – As a reminder, Governor DeWine's recently announced stay-at-home order allows you to perform the following essential functions:
For your health: to see your doctor, get prescriptions, visit and emergency clinic, etc.
For necessary supplies and services: YOU CAN GO SHOPPING for groceries, to pick up food from take out, to get supplies for your home, your pet or your car.
For outdoor activity: to walk, hike, bike, and run but please note that playgrounds are closed
For work: essential jobs that provide products and services.
To take care of others: to care for or transport family members, friends, or pets. Includes being able to attend a wedding or funeral.
Stay safe, remain healthy, and wash your hands frequently.
WANT TO SEE YOUR INFORMATION FEATURED HERE? -- Email information to rick.haase@sbcglobal.net.
Rick Haase
Rick Haase is a freelance writer from Parma Heights.
Read More on Parma Heights
Volume 12, Issue 4, Posted 2:47 PM, 04.01.2020