Recycling Is Easy!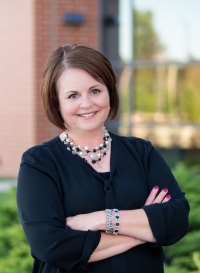 As a Cuyahoga County Recycling Ambassador, I wanted to share with you that recycling is easy in Parma Heights and Parma and having a cart just for recyclables makes it even easier!
During our training to be recycling ambassadors, we participated in a virtual visit at a Materials Recovery Facility in Oberlin to see firsthand how recycling works and I wanted to share some tips with you about what can and cannot be recycled as well as the proper way to recycle.
First, all items in your recycling cart should be loose, rinsed, empty, clean, and dry. Do not bag recyclables and/or place bags in your cart. It may seem obvious, but do not put garbage in your recycling cart. Garbage includes greasy pizza boxes or anything that has food on or in it.
The Cuyahoga County Solid Waste District is the best resource for accurate recycling information. Their website is: CuyahogaRecycles.org. If you have a question about a specific item, use the dark green "What Do I Do With?" search bar at the top of every page of the website. There is also information posted specifically for each city.
Here are some tips from Cuyahoga Recycles:
Glass, metal cans, cartons, paper (junk mail, newspapers, magazines) and flattened cardboard (cereal boxes, packaging) can be added to your recycling cart. Please empty, rinse, dry and replace lids and caps.
You can recycle plastics, but not all plastics. Plastic bottles and jugs can be recycled. This includes milk jugs, water bottles, empty bottles like shampoo and laundry detergent (anything with a neck). You can also recycle plastic tubs such as yogurt, sour cream, and butter.
Do not wishcycle. "Wishcycling" is adding things to your recycling that you think should be recycled like plastic strawberry containers or take-out Styrofoam containers. Tanglers such as ropes, chains, or garden hoses also do not belong in your cart. Adding things that don't belong contaminates your cart and defeats the purpose of recycling.
Every city hosts special recycling events throughout the year which can be found on the city websites as well as on CuyahogaRecycles.com. The City of Parma Heights is hosting the following events at the Parma Heights Service Garage from 9am-Noon:
Community Shred: July 24
Household Hazardous Waste Collection: August 14
Recycle Your Computer: August 28
Mike Byrne
Erin Lally is the Assistant to Mayor Mike Byrne of the City of Parma Heights
Read More on Parma Heights
Volume 13, Issue 7, Posted 8:43 AM, 07.01.2021