Dobeck To Run For Parma Municipal Judge Seat In 2023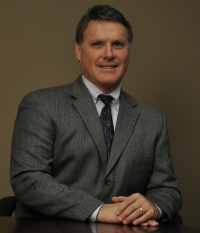 Longtime elected Law Director / Chief Prosecutor, Tim Dobeck, has announced his intention to run for Judge in the Parma Municipal Court for the term commencing January 1, 2024. Dobeck is currently serving in his 24th year, having been elected to Law Director / Chief Prosecutor for six (6) consecutive terms.
Dobeck will be running for Judge in the seat being vacated by Judge Kenneth Spanagel, who is prevented by law from running for another term. Dobeck stated, "Judge Spanagel has been a fixture on the Parma bench for over thirty years. He has served the community well and has earned statewide respect."

Dobeck began his public service career in 1984 when he was elected to Parma City Council at age 22. He served two terms. He left City Council in 1987 when he was hired as an Assistant Cuyahoga County Prosecutor where he served for eleven years, being promoted to the Major Trial Division which prosecutes murder, rape, and public corruption cases.
In 1998, Dobeck left the County Prosecutor's office and began working as a Prosecutor in the City of Parma, until he was elected to Law Director / Chief Prosecutor in 1999. During his public service career Dobeck also engaged in the private practice of law. From 1986 until 1998, he worked as an associate attorney with the Parma Heights law firm of Cassidy & Mottl. In 1998, Dobeck and longtime Parma attorney Tim Boyko founded the law firm of Boyko & Dobeck and practiced together until 2017.
Some of Dobeck's accomplishments in office include:
∙ created, with then-State Representative Dean DePiero, a witness/victim advocacy
program at the Parma Municipal Court.
∙ worked with the Judges to create a first-time offender diversion program at the
Parma Municipal Court.
∙ with the Parma Court, created the Traffic Intervention Program to help drivers
become compliant with Ohio motor vehicle laws
∙ created a landlord-tenant assistance program.
∙ was the first to file a lawsuit in Cuyahoga County suing the manufacturers and
distributors of opioids, ultimately leading to settlements for drug treatment
programs for cities and counties.
∙worked with then Councilman Ken Ramser to create the first "Do not Knock" ordinance in the area to stop unwanted home solicitations.
∙ provides semi-annual training to the Parma Police on legal issues.
∙ worked with Councilwoman Kammy Shuman and the Parma Police to create a
program to thwart the theft of parcels from residences.
∙ worked closely with the founders of the conservation group that eventually
became the Westcreek Reservation of the Cleveland Metroparks.
∙ is a frequent speaker at churches and senior groups on the issue of identity theft.
Dobeck stated, "I have had the privilege of working with three Mayor Administrations
and dozens of councilmembers in my twenty-four years as Law Director. I have dedicated my entire professional life to public service and this judgeship would allow me to continue to serve the public in a larger capacity."
Dobeck lives in Parma with his wife of 34 years, Rochelle. They have 2 adult children.
Daniel P. McCarthy
I am the publisher of the Parma Observer. Lifetime resident of Parma for over 50 years.
Read More on
Volume 15, Issue 1, Posted 10:23 AM, 01.03.2023